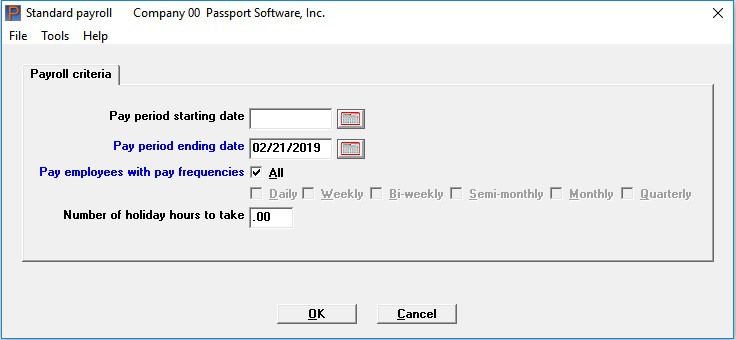 ---
---
In-House Payroll – Control Security Measures
Hello again,
This post is for small businesses that are vetting new accounting software systems. We hope you find it useful.
According to The Woodard Report (July 2nd 2021), "Intuit will not be the only payroll company to share payroll data with Equifax. The Work Number website lists the following payroll partners – ADP, Alight, Avionte, Onesource, Proliant, Ultimate Software and Workday."
The Work Number website is a separate website managed by Equifax which offers credentialed verifiers access to income and employment data upon employee request.
Many people are familiar with the Equifax data breach that occurred in 2017 when the Equifax web servers were hacked. Private data of roughly 148 million Americans was compromised in one of the largest identity theft related cybercrimes.
The Work Number Database
TheWorkNumber.com states, "The Work Number® database offers credentialed verifiers with permissible purpose, access to income and employment data for more than 119 million records…Utilizing The Work Number database, Equifax provides differentiated and proprietary data that can give you a more holistic view of applicants."
A QuickBooks FAQ page explains to employers, "Your employee's info can only be accessed by credentialed and approved parties, typically lenders, creditors and government agencies ("Verifiers") governed by the Fair Credit Reporting Act (FCRA) in accordance with federal law.  Equifax is regulated and uses globally recognized data management and security certifications…You can opt out of this benefit at any time…No action is required for you to automatically be opted in."
Employees who want to maintain their privacy need to request a data freeze from The Work Number Employee Service Center. However, employers are not required to tell their employees about this service.
PBS™ Payroll
With 35+ years of payroll processing experience, Passport Software provides comprehensive yet easy-to-use in-house payroll software for small businesses and medium sized companies.
PBS Payroll is a desktop payroll solution that integrates with the PBS Accounting Software suite. With on-premise software, you have control over your software and your server. No one will have access to your employee's income and employment data unless you provide it. You are able to control and change security measures, including physical access to your computers and server any time.
Our on-premise accounting payroll program can provide ongoing ROI due to cost savings versus an outside payroll service.
Passport Software also provides PBS Essentials™ which is an accounting solution geared towards smaller companies. With optional in-house payroll, it is a robust and affordable accounting system that is scalable to help companies grow and accommodate their changing needs.
To learn more about Passport Software's Accounting and Payroll Solution, call 800-969-7900. Or, contact us – we are here to help.
---