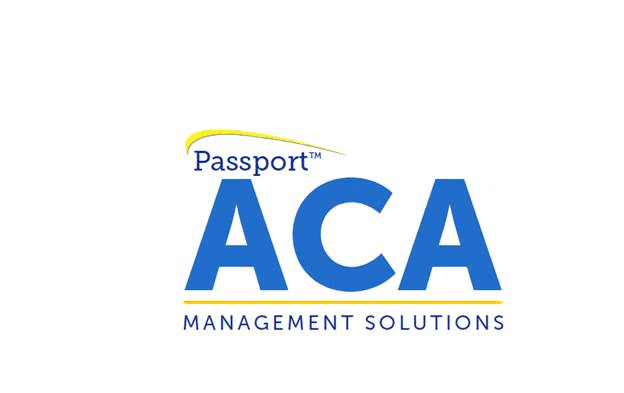 ---
---
An Interview with Passport Software's HR Compliance Expert
Hello again,
This post is for Applicable Large Employers (ALEs) required to comply with the Affordable Care Act.
Here's a conversation with Adam Miller, Passport Software's HR Compliance Manager – we hope you find it helpful.
This interview is sourced from a longer article published in Business Innovators Magazine.
What is your role at Passport Software?
I specifically deal with our Affordable Care Act clients. The ACA has put some of these small to medium businesses in a really tough spot, and it's not just a burden of providing coverage to employees.
These companies don't have big HR departments with knowledge about all the ACA reporting and tracking requirements.
Before the Affordable Care Act was going into effect in 2015 we recognized what was on the horizon for a lot of people and what a headache it could be.
I studied the ACA for months, mapped out all the requirements and how to get those things into our ACA software in a way that was easy to understand.
What makes compliance so challenging?
Most people think that Affordable Care Act reporting is an accounting process when it's actually closer to a record-keeping process.
HR professionals weren't trained for this, nor are accountants or lawyers; the ACA doesn't fit neatly into any of those areas, and it's not always intuitive.
You really have to stay ahead of the process to make sure you're making those offers on time, tracking the information accurately, and to make sure you're in compliance with all the requirements.
What about the common ownership issue?
The law says if you own multiple businesses and an employee works for more than one, their hours must be combined for the purposes of identifying them as a full-time or part-time employee.
We have a lot of business owners who own multiple businesses, but one of the most common issues we see is with clients who own franchise restaurants.
Monitoring the turnover and status of variable hour employees can be a challenge to begin with. It's compounded in this industry when employees trade shifts, when there's turnover, and everything else that goes with it.
The IRS penalties are just too severe, so you need a system that can consolidate everything.
Our software has a level of integration that consolidates an employee's hours across multiple companies and is also intelligent enough to handle the complex reporting rules affected by common ownership.
What is the most difficult aspect of compliance?
For many businesses the hard part is the reporting. They're already offering insurance or maybe they'll start if they weren't before.
But the difficult part is the actual reporting. It can be such a burden to do it correctly and to do it at all.
Whether you're filing paper forms or if you have over 250 employees, you must file electronically. So just the act of recording can be worse than the actual providing insurance.
When should a company reach out for help?
If you do get overwhelmed, call a professional, an ACA specialist. So not an accountant, but an ACA expert who will know the questions to ask and the best course of action to take.
Passport Software provides a full-service option where we administer everything for you. We do have the software as we've talked about already.
Without a doubt the best option is talking to a real person. I'm happy to talk with people and put them on the right track.
Passport Software
Passport Software provides an affordable ACA Full-Service option or easy to use ACA Software with optional proxy submission.
We also offer consultation services for penalty notices and have helped many clients completely avoid, or greatly reduce, penalties.
Also, our Food Service Payroll and Affordable Care Act Software simplifies payroll processing and ACA compliance for restaurants and food service operations.
Call 800-969-7900 with questions for Adam.  Or Contact Us for more information.
---