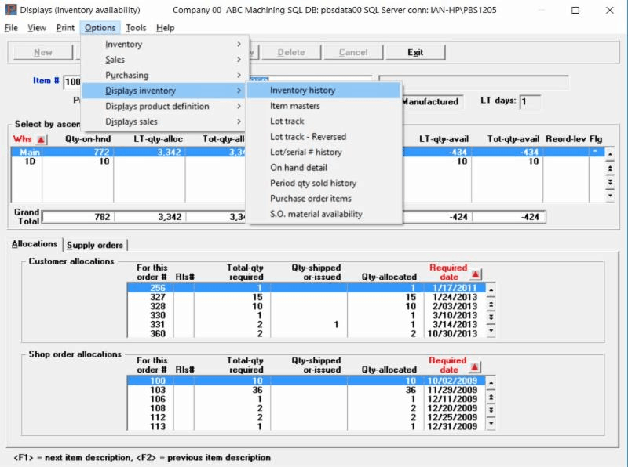 ---
---
Automation Streamlines Tracking Numerous Item Costs
Hello again,
This post discusses the impact of the currently inflated prices of materials and products on manufacturing and distribution businesses. It was written by John Miller, President of Passport Software, and we hope you find it useful.
Inflation makes it very difficult to adjust prices to reflect increases in products, materials or component costs, unless you have an automated system.
Both manufacturers and distributors can benefit from ERP software that provides inventory management systems. A good system allows you to track costs and allows you to easily and automatically adjust prices so you do not lose your profit margins without even knowing it.
Skyrocketing Materials and Products Prices
I just read an article about energy drinks, which use lots of sugar and are packaged in aluminum cans. Both sugar and aluminum prices are skyrocketing and the manufacturers are about to raise prices in a noticeable way.
Also, one of customers recently told us they are having a hard time getting supplies of fiberglass for their product, as these materials are mostly made in China.
These are only a couple of examples, but I am now more convinced that we are headed into a period of significant inflation across many materials and products.
Materials are things like sugar, salt, flour, corn, milk, any syrup, etc. in a food manufacturing environment. And, any metal in any one of its forms such as rolled steel, bar steel, ingots, etc., as well as sand, concrete, plastic, poly-plastics, other petroleum-based materials, paper and all its forms, etc.
Products or components are manufactured things sold or used to assemble other things including kits.
Manual Tracking Thousands of Item Costs
Imagine having to manually update thousands of item costs and prices in a distribution company. Or, in a company that manufactures hundreds of products, each of which has a bill of materials that goes into that product. Or, imagine having to update each bill of materials that contains aluminum and any other component or material if its cost has gone up.
And, when inflation hits, prices do not go up once, there tends to be periodic cost increases, so you get to do this many times.  Good luck if you do it manually.
Passport Business Solutions™
If you stock a large number of SKUs, Passport Business Solutions™ will help you adjust to rapid changes by automatically calculating the price from the latest cost and utilizing your chosen costing method. You can easily and automatically adjust prices so you do not lose your profit margins.
Both PBS™ Distribution and PBS™ Manufacturing software allow you to enter alternate vendors into the system in order to have better visibility of your purchasing and pricing options.
PBS Manufacturing ERP software can streamline your operations, provide greater visibility, and improve efficiency and throughput.
PBS™ Distribution is an ERP system that facilitates rapid, accurate order fulfillment, streamlines sales and use tax compliance management for remote sellers, and more.
To learn more about PBS Distribution or PBS Manufacturing software for small businesses and mid-sized companies call 800-969-7900. Or, contact us– we are here to help.
You can email us with questions at psi@pass-port.com.
---