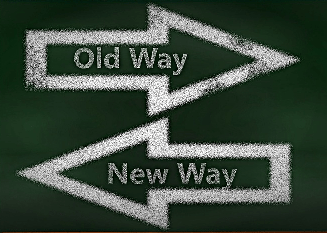 ---
---
How Can the Right ERP System Help Now?
Hello again,
This post is for small and medium sized manufacturing companies. It was written by Passport Software's manufacturing consultant Dave Dorsey. We hope you find it useful.
I spend all of my time speaking with small manufacturers around the US. No doubt about it, the past nine months have provided some additional challenges to many of them, but not the kind that you might think.
Somewhat to my surprise, the vast majority are doing well and some are doing spectacularly well. I've only spoken with two who were actually struggling to keep the doors open.
Overcoming Challenges
One of the challenges some are facing has to do with obtaining and keeping track of their raw materials.
And, almost every small manufacturer is having trouble with having enough people to be able to produce products on time to meet customer demand.
Over the past few months, we have provided new small business manufacturing software systems to a variety of companies.
Each of them had their own issues/reasons for making such an investment now, but the above were also part of their decisions.
Why should I make this move now?
In general, the right ERP system will provide you with visibility you may not have currently:  Real-time visibility of raw materials; finished goods; and progress of jobs on the shop floor – to name a few.
In an automated fashion, this can be accomplished with very little effort that does not require a lot of time from staff. Freeing your staff up to do more productive activities, provides better and more accurate customer service.
How we can help
The right small business manufacturing software will help you produce more, with less – less time, less effort, less redundancy, and fewer people.
If you have less staff than you need, a system can really help. People can stay on the production line, getting orders ready to ship instead of running around checking inventory, manually tracking and reporting progress, digging through paperwork, etc.
Purchasing can see what's in stock, establish material control processes such as min/max and predict when to order.
Return on Investment
All of these things are probably activities you're doing now – but possibly manually, or in disparate systems that don't talk to each other.
If you examine this, you'll be amazed at how much wasted time is involved in these manual or redundant activities.
The vast majority of customers have been able to recoup their investment within the first year of going live, sometimes several times over.
How can you find what the right ERP system can do for you? Give me a call and we'll begin the discovery process.
To learn more about our manufacturing software for small businesses and mid-sized companies call Dave at 800-969-7900 x145. Or contact us – we are here to help.
---