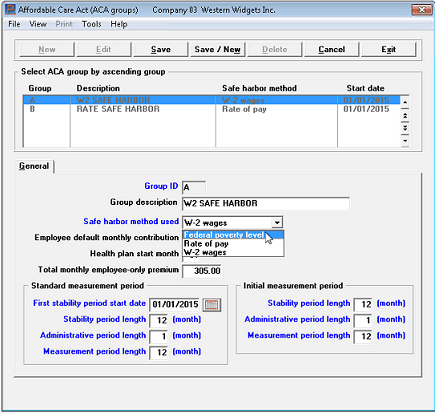 ---
---
Ease the Burden of Compliance and Filing
Hello again,
This post is for Applicable Large Employers (ALEs) required to comply with the Affordable Care Act. We hope you find it useful.
As ACA reporting deadlines loom, Passport Software can help you ease the burden of filing.
We provide comprehensive IRS-certified ACA Software that is affordable and easy to use. And, we are IRS-approved to provide optional proxy submission for our software users.
Passport Software's ACA Full-Service option allows you to securely pass your data over to us – we handle everything for you, including electronic filing.
We also provide penalty relief consultation that may help you reduce or eliminate IRS penalties received by your company.
Benefits of On-premise Software
Have you thought about the advantages of an on-premise ACA Compliance Software solution?
·         You have control over your software and your server. No on-going monthly payments to have access to your data.
·         Even when the internet is down, you can still conduct business.
·         You can control and change security measures, including physical access to your computers and server any time.
Passport Software provides affordable on-premise software that requires a one-time purchase and nominal annual update fee.
Support
The level of customer service and tech support are also important aspects of choosing your software solution.
Having someone you know to contact, your Passport Partner or our helpful support team, when there's a need makes a difference.
With 30+ years of experience, we provide expert consulting. We've implemented several thousand installations that are supported by our channel of North American and International Partner professionals, and we provide excellent training and support.
Call 800-969-7900 to learn more about how our on-premise ACA Compliance Software or Full-Service option can help.  Or contact us – we are here to help.
---