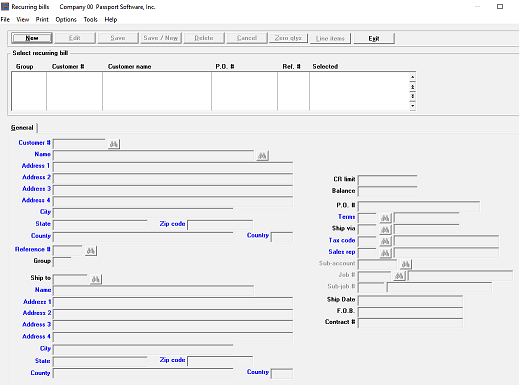 ---
---
Passport Software's AR Module
Hello again,
This post is for small to mid-sized companies who may be vetting accounts receivable software. We hope you find it useful.
Benefits of Automation
AR software automates invoicing which can help manage a business's cash flow, as well as increase accuracy.
Receivables are outstanding invoices not yet collected from a sale, and AR software helps identify overdue payments.
Some companies are still mailing invoices or faxing them to customers. Electronic invoices are less expensive and faster than sending paper invoices.
The longer it takes to send an invoice, the longer it takes for a customer to pay. AR software helps shorten the sales to payment cycle.
Manually tracking accounts receivable can create errors that interfere with a company's ability to track cash flow. Another benefit of automation is significant reduction of time spent on AR tasks.
Passport Software
Passport Software's Accounts Receivable module helps you perform the following – and much more:
·         Track money owed by customers and identifies delinquent bills and helps improve cash flow.
·         You can create quotes, standard bills, and detailed invoices with unlimited notes to communicate products delivered and services rendered in detail.
·         AR also provides sales tax entry for individual line items. It allows for reprinting of invoices which have already been printed and posted.
·         This module handles advance payment/deposit acknowledgements and tracking.
With 35 years of business and accounting experience, Passport Software provides comprehensive yet easy to use accounts receivable software for small businesses and medium sized companies.
The accounts receivable module is part of Passport Software's accounting software solution.
Call 800-969-7900 – Or Contact Us.  We are here to help.
---