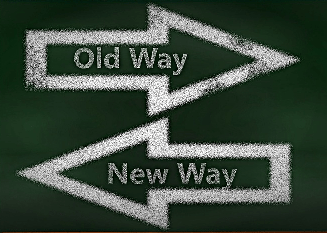 ---
---
PBS™ Manufacturing Software for Small Businesses and Mid-Sized Companies
Hello again,
This post is for small to mid-sized manufacturers that may be vetting a new ERP system.  We hope you find it useful.
Manufacturing ERP (Enterprise Resource Planning) is a type of business management software for manufacturers that allow companies to integrate the management of important business processes.
ERP is a term that began in the 1990's and expanded on MRP (Material Requirements Planning) capabilities to include not just materials and shop floor management but also encompasses the management of a company's financials.
ERP systems for manufacturers vary in scope. Many were originally designed for Fortune 1000 companies. As the small to mid-sized manufacturing market began to grow, some vendors scaled down their tier one offering to lower the price point.
A few ERP systems were designed specifically for the emerging small to mid-sized manufacturing market. These solutions can be sold as stand-alone systems or purchased as modular software that integrates key functions based on a company's individual needs.
Modular
Passport Software's manufacturing software is modular and includes Inventory Management, Product Definition, Customer Order Processing, Product Purchasing, Master Scheduling & MRP, Capacity Planning, Shop Floor Control and Job Costing.
For companies that are manually tracking or have outgrown the entry-level or outdated systems, PBS Manufacturing helps with better inventory planning, production scheduling, cost tracking, improved order management, and more. PBS Manufacturing was designed specifically for the small to mid-sized manufacturer.
Our manufacturing system also integrates with PBS Accounting for comprehensive yet affordable Manufacturing ERP software for small businesses and mid-sized operations.
PBS Manufacturing also provides comprehensive reporting for business intelligence to help you make informed business decisions.
Selection
Vetting your manufacturing software is critical to your company's success, and finding the right system will help streamline and grow your operations.
Enterprise solutions may be too expensive or cumbersome for a small to mid-sized company, while a modular system designed for a growing small to medium sized manufacturing business can provide powerful yet affordable features.
Implementation of a manufacturing solution that meets the unique needs of your company will allow you to do more with less – less time, less effort, and fewer staff – compared to manual tracking or using outdated software that requires workarounds such as spreadsheets and notepads.
Your new system can increase throughput and ensure you have materials on hand when you need them for on-time deliveries and better customer service.
To learn more call 800-969-7900. Or contact us – we are here to help.
---