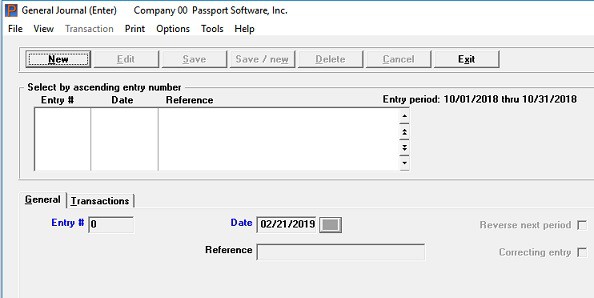 ---
---
General Ledger – Definition
Hello again,
This post is for small to mid-sized companies who may be vetting general ledger accounting software.
The following is sourced from Investopedia.com. We hope you find it useful:
"A general ledger represents the record-keeping system for a company's financial data with debit and credit account records validated by a trial balance.
The general ledger provides a record of each financial transaction that takes place during the life of an operating company.
The general ledger holds account information that is needed to prepare the company's financial statements, and transaction data is segregated by type into accounts for assets, liabilities, owners' equity, revenues, and expenses.
How a General Ledger Works
A general ledger is the foundation of a system used by accountants to store and organize financial data used to create the firm's financial statements.
Transactions are posted to individual sub-ledger accounts, as defined by the company's chart of accounts.
The transactions are then closed out or summarized to the general ledger, and the accountant generates a trial balance, which serves as a report of each ledger account's balance.
The trial balance is checked for errors and adjusted by posting additional necessary entries, and then the adjusted trial balance is used to generate the financial statements.
What Does a General Ledger Tell You?
The transaction details contained in the general ledger are compiled and summarized at various levels to produce a trial balance, income statement, balance sheet, statement of cash flows, and many other financial reports.
This helps accountants, company management, analysts, investors, and other stakeholders assess the company's performance on an ongoing basis.
When expenses spike in a given period, or a company records other transactions that affect its revenues, net income, or other key financial metrics, the financial statement data often doesn't tell the whole story.
In the case of certain types of accounting errors, it becomes necessary to go back to the general ledger and dig into the detail of each recorded transaction to locate the issue.
At times, this can involve reviewing dozens of journal entries, but it is imperative to maintain reliably error-free and credible company financial statements."
Passport Software
With 35 years of business and accounting experience, Passport Software provides comprehensive yet easy to use general ledger accounting software for small businesses and medium sized companies.
The GL module is part of Passport Software's accounting software solution. PBS™ Accounting is a modular system, so you can purchase only what your company needs.
Call 800-969-7900 – Or Contact Us.  We are here to help.
---