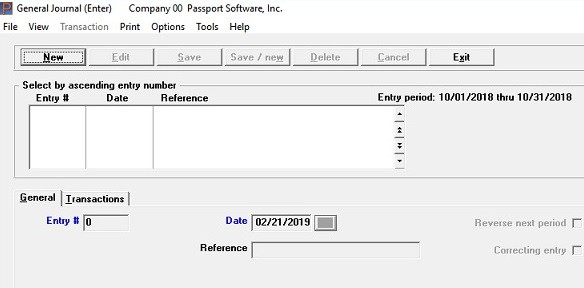 ---
---
PBS™ General Ledger Software
Hello again,
This post is for small to mid-sized companies who are vetting general ledger accounting software. We hope you find it useful.
A general ledger system can provide an overall birds-eye-view of the financial well-being of your company. GL data can provide business insight for better decision making for your business.
Automation helps save time and effort in keeping your general ledger up-to-date, and the GL system provides a record of financial transactions that help track a company's cash flow.
Transactions Summary
Essentially general ledger software aggregates data for your financial transactions which can be imported from the AP and AR modules in your accounting ERP system.
Manual tracking of a general ledger can be painstaking, but automation simplifies and streamlines the financial data management process.
The GL totals help balance the books and are used to provide financial statements including a balance sheet and income report.
Profitability
Your general ledger can help you track profitability and monitor the financial health of your company.
Automation allows you to pull records quickly instead of hunting down spreadsheets and old receipts, and GL software provides reporting for tax purposes and aggregates data for an overall view of your revenue and expenses.
Visibility
General ledger automation allows you to monitor transactions and spot accidental charges so you can correct errors in a timely manner.
GL accounting software also allows you to track actual revenue rather than forecasted income. This provides you with a real time view of your company's financial status and helps you adjust for budgeting allocations and keep your expenses under control.
Passport Software
Our general Ledger accounting software module categorizes and summarizes your accounting data providing comprehensive information for financial analysis and control.
The GL module also generates custom designed financial statements show profit or loss, assets, liabilities, and equity.
Passport Software's General Ledger accounting software may be used either independently or interfaced to the Passport Business Solutions™ Accounts Receivable, Accounts Payable, Payroll, Check Reconciliation, Inventory Control, Job Cost and/or PBS™ Manufacturing.
For questions call 800-969-7900. Or contact us – we are here to help.
---