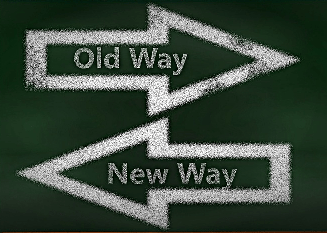 ---
---
PBS™ Manufacturing – Addressing Common Concerns
Hello again,
This post is for small to medium-sized manufacturers who may be vetting or upgrading a small business manufacturing software system.
You are probably extremely busy with a dozen priorities on the table, and we hope you find the following information useful.
Common Questions
As you consider exploring new small business manufacturing software, we can help address some common questions:
Leverage – Can a new ERP solution meet your array of unique needs?  Will it help solve problems across-the-board?
Time – What would it mean to reduce the time and effort on your current system? Will a new system solve challenges on the shop floor and facilitate expansion?
ROI – How fast is the ROI? Is your consultant experienced, knowledgeable and informative – allowing you to assess the ROI on a possible investment?
Risk – What are the major risk factors to avoid during the process – will implementation be both timely and easy?  How can your vendor ease change management?
Your Reputation – How will this system make you look to your clients, will it speed up fulfillment and enhance customer service?
Passport Software
Passport Software has 30+ years of providing manufacturing software to small and mid-sized operations across the U.S.
We excel at consulting, are very customer focused, and are experienced with change management.
Because of our extensive consulting, historically, our systems often provide ongoing ROI starting at six months through a year.
If you are interested in a brief conversation, we can address questions and concerns as you begin to vet new small business manufacturing software.
Initial Conversation
That said, we do not necessarily know if we would be a good fit without more information, as we do not try to force a solution. If we are not a good match for your company, you will be the first to know.
An initial conversation will help you decide if you might be interested in PBS™ small business manufacturing software.
Our manufacturing specialist, Dave Dorsey, can be reached at 800-969-7900 x145.  Or Contact Us – We are here to help.
---