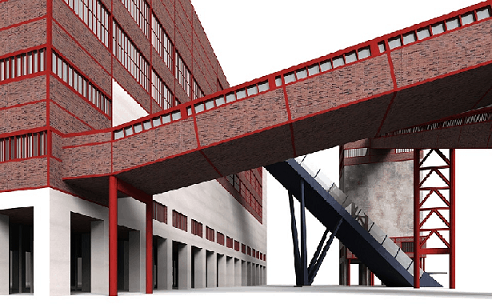 ---
---
Manufacturing Software for Small Business and Mid-sized Companies
Hello again,
This is part one of two posts about selecting your manufacturing software solution. For 30+ years we have been helping both mid-sized companies and small business owners. This post is written by Passport Software's manufacturing consultant Dave Dorsey:
Selecting a manufacturing system can be a daunting task and many smaller companies never take the step for a variety of reasons. One reason is not wanting to introduce change, another is not being aware of the value a fully integrated system can bring, and often it is not knowing how to go about selecting a system.
The latter is what I'm going to provide some insight on. There are other factors to consider as well, but these are key, and often overlooked during the process of selecting manufacturing software for small business and mid-sized companies.
Education
You need to know what a fully integrated system can do for your organization. Some of the sources for this are your local APICs Chapter. Every chapter offers classes, training and other valuable information. There are also a number of webinars available to the public.
Granted, many of these are offered by software vendors, in hopes of gaining your business. Nonetheless, the information provided in these events is usually broadly applicable and valid.
Goals
Discuss this with your team of users to find out what they are looking for. Often these points become obvious by asking "what hurts". Other places to look are where you are performing the same action more than once. You might be surprised how much time is wasted, and how many errors are created by redundant activities.
You will often find that many things are standard in most systems. What you want to concentrate on is the list of things that are unique to your operation. It's helpful to break this down into "must have" and "would be nice to have" functions.
Limit your list of possible vendors
There are more than 70 systems on the market. A number of them may do the job for your organization. Many of them are going to be overkill in terms of your available human resources, and your budget. This doesn't necessarily mean that cheaper is better either.
Manufacturing software for small businesses and mid-sized companies can range from $5,000 all the way up to $1,000,000. Gather basic information and literature on no more than six or eight of these companies.
Then, based on discussions of fit, budget and timing, bring the list down to three or four companies that you want to see software demonstrations of. Too many choices can add much more confusion to the picture.
We hope you found this post useful, here is part 2 of the two posts – Learn more about Passport Software's manufacturing software for small business and mid-sized companies.
Dave Dorsey has been involved with business software for 30 years and manufacturing software since 1995. During this time he has had the opportunity to work with hundreds of manufacturers, who made a variety of products in many different ways. Reach him at ddorsey@pass-port.com or 800-969-7900 x145.
---