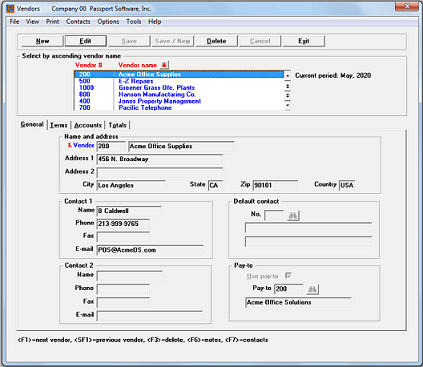 ---
---
What is the Difference Between AP and AR
Hello again,
This post is for small to mid-sized companies who may be vetting a new accounting system.
The following is sourced from Accountingcoach.com. We hope you find it useful:
Accounts Payable
"Accounts payable is a current liability account in which a company records the amounts it owes to suppliers or vendors for goods or services that it received on credit.
Accounts Receivable
Accounts receivable is a current asset account in which a company records the amounts it has a right to collect from customers who received goods or services on credit.
Examples of AP and AR
Let's assume that Company A sells merchandise to Company B on credit (with payment due 30 days later). Company A will record the amount of the sale with a credit to Sales and a debit to Accounts Receivable. Company B will record the purchase (perhaps as inventory) with a credit to Accounts Payable.
When the amount of the credit sale is remitted, Company B will debit its liability Accounts Payable and will credit Cash. Company A will debit Cash and will credit its current asset Accounts Receivable.
Symmetry with Accounts Receivable and Accounts Payable
Our examples show that there are two sides to every transaction (which some people refer to as symmetry).
At the time of the sale:
Company A reported a sale and a current asset, and
Company B reported a purchase and a current liability
At the time of payment:
Company A's Cash increased and its Accounts Receivable decreased
Company B's Cash decreased and its Accounts Payable decreased"
Passport Software
With 35 years of business and accounting experience, Passport Software provides comprehensive yet easy to use  accounts payable and accounts receivable software for small businesses and medium sized companies.
Passport Software's accounting software solution is a modular system, so you can purchase only what your company needs.
Call 800-969-7900 – Or Contact Us.  We are here to help.
---