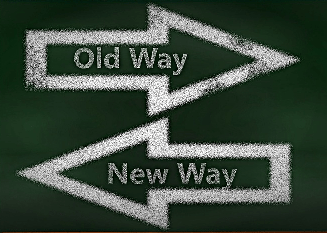 ---
---
Automation for Better Tracking and Visibility
Hello again,
This post is for small to mid-sized manufacturers that are vetting new Manufacturing ERP software.  If you are manually tracking, automation can save you time, help avoid errors, and help to enter and track data more effectively.
Your team can enter and track data efficiently in order to streamline your operational processes.  Our experienced consultants can help you decide if PBS Manufacturing is a match for the unique needs of your company.
The Smaller Manufacturer
If you are a small or mid-sized operation, a Tier One solution may result in too much complexity and be cumbersome as well as expensive.
Passport Software designs solutions specifically for companies making $2-50M annually, and our system is powerful and affordable.
We provide useful and powerful data management with detailed reporting to help you gain visibility and make better business decisions.
And, our software optionally integrates with PBS Accounting for better tracking and management of your company's financials.
Automation
Data aggregation provides real-time reporting for business analysis, and our manufacturing ERP system can streamline processes that are tedious or inefficient if you are tracking with various spreadsheets – or relying on data stored in employee's heads.
Passport Software provides a manufacturing suite that is modular, so you can use the functions you need and add-on as you grow.  Each module integrates seamlessly with the others, so it's easy to scale up when you need to.
Using a single system will reduce redundant entry and help with error reduction, and you can track purchasing data, inventory availability, order history, generate useful reports, calculate actual job costs, and much more.
Efficiency
Automation helps reduce wasted effort spent on time-consuming tasks to cut down on the hours your employees might spend manually tracking and retrieving data.
PBS Manufacturing ERP for small businesses and mid-sized companies provides immediate and useful reporting.  These reports can be actionable and help you gain control of your shop floor as well as provide better business intelligence.
If you've grown too large for spreadsheets, but a Tier One solution is unaffordable or not a match for your company, please call 800-969-7900 to learn more about PBS Manufacturing.  Or contact us – we are here to help.
---