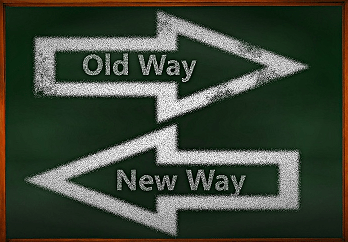 ---
---
Manufacturing ERP – Streamline Your Operations
Hello again,
This post is for small to mid-sized manufacturers that are vetting new manufacturing software.
Selecting your Manufacturing ERP is crucial and will include decisions about cost, scope, and capabilities. It's also important to choose a system that meets your unique needs and is also easy to use for staff.
You may want to consider on-premise software which can save on a hosted solution over time, as desktop software requires a one-time licensing fee and a nominal charge for annual updates.
Small to mid-sized companies may find software designed for large enterprises to be expensive and cumbersome.
It's important to choose a system that is not burdensome or one that is too small to perform the necessary business functions for your company.
Passport Software provides an affordable yet robust system for small to medium sized manufacturers.  PBS Manufacturing ERP for small businesses is a modular solution, so you can select only the modules you need, and add on as you grow.
Consulting
Passport Software's manufacturing specialists can help you determine if PBS is right for your company, as your system will drive the core of your company's business functions for years to come.
Finding a consultant to partner with to meet your unique needs is crucial to your selection of software, as is excellent support and smooth transition management.
MRP vs. ERP
Passport Software's MRP (Material Requirements Planning) tool provides concise reporting with order suggestions.
Our MRP system companies allows you to have the materials you need on hand for "just in time" planning and on-time shipping.
The PBS MRP module is part of a powerful and affordable modular-based manufacturing ERP system: Inventory Management, Product Definition, Customer Order Processing, Product Purchasing, Master Scheduling and MRP, Capacity Planning, Shop Floor Control, and Job Costing.
And, PBS Manufacturing integrates with PBS Accounting for management and analysis of your company's financials.
Benefits of Automation
An effective system can replace outdated software or manual tracking to minimize redundant entry and increase functionality and analytics.
You can implement just-in-time inventory to ensure that you have materials on hand when you need them and gain better visibility of your shop floor.
Eliminate "fragmentation" which happens when a company stores data in various spreadsheets or separate software systems that are not integrated.  This requires redundant data entry and manual reconciliation.
To learn more call 800-969-7900. Or contact us – we are here to help.
---