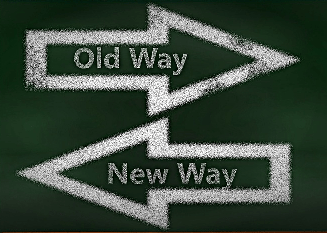 ---
---
Accomplish More with Fewer Employees
Hello again,
This post is for small to mid-sized manufacturers that are vetting new manufacturing software. We hope you find it useful.
If you are manually tracking, using an outdated system,  or dealing with a staff shortage due to difficulties in finding qualified labor – or coping with the safety measures recommended in the current health climate – PBS™ Manufacturing can help.
Do more with less
If you are running behind due to a labor shortage of any kind, our software can help streamline your business processes to afford you more productivity with fewer staff.
The current health climate may result in fewer staff being able to remain on site, and our Manufacturing ERP system aggregates your important business data.
This frees up staff by eliminating time consuming manual tracking and data entry, so they can attend to more critical business to help your operations to become more efficient.
Also, some companies combine manual tracking with storing key business data various in employees' heads.  What if a key employee is unable to attend work in the upcoming days due to a health issue?
Our manufacturing ERP for small businesses and mid-sized companies provides a hub for your critical business data and streamlines your business processes.
Our system allows you to view your operational data with a touch of a button, and immediate reporting gives you a real time view of your operations.
Integration
PBS is a modular solution, so it can scale up or down to meet your company's unique needs. Our manufacturing ERP system optionally integrates with PBS Accounting, so if you become short staffed in that area, your financial data remains accessible.
Aggregating your important operational and financial data into an integrated system will streamline your financial processes if you are using manual entry or workarounds due to a system you have outgrown.
Reduce errors, eliminate redundant entry and utilize immediate reporting for business intelligence for better decision making.
Easy to Use
PBS is both robust and affordable for small to mid-sized companies, and we provide comprehensive support for installation and training.
Our expert consultants can work with you to find a configuration that meets your company's unique needs.
Passport Software can help you cope various business disruptions such as a labor shortage due to the current health climate or a possible economic downturn.
If the risks of the current health situation turn out to be minimal, our business solutions still provide the opportunity streamline your operations in order to help facilitate your company's growth.
To learn more call 800-969-7900. Or contact us – we are here to help.
---