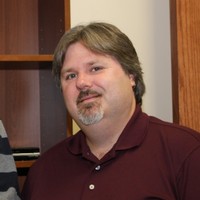 ---
---
Accurate Perpetual Inventory – The Key to Success for the Smaller Manufacturer
Hello again,
This post is for small to mid-sized manufacturers vetting a new manufacturing system. The following was written by Ian Creswell, Passport Software's Manufacturing Product Manager. We hope you find it useful.
So many small and medium-sized manufacturing companies have been presented with some incredible growth opportunities over the last year.
Back in October of 2020, I wrote an article called "Opportunity is Knocking for US-Based Manufacturers." This was a piece on the opportunities presented to US-based manufacturing companies during these unprecedented times, and the importance of having the right manufacturing software for small business in order to be able to prepare your company to leverage that opportunity and continue to strive.
In this article, I'd like to focus on one specific area that can be critical to your success. For many smaller manufacturers, one of the keys to being able to continue to grow is simply maintaining an accurate perpetual inventory. It sounds easy doesn't it?
Inventory Accuracy
It is easy, if you're using the right tools. A good manufacturing software system makes this a far easier task than it is without. It has to have a strong inventory component and that inventory component needs to be easy to manage and use. If it's too complicated, you'll never use it correctly.
One of the biggest impediments for smaller manufacturers trying to grow their business is the lack of such a tool, or worse, choosing not to use it.
So many companies rely on inadequate applications that are fine for basic order management and accounting, but lack a strong inventory system.
These companies tend to rely on spreadsheets and/or manual processes to manage their inventory outside of their accounting system. Many get away with it for some time but once the company begins to grow, their inability to manage inventory stunts that growth.
The reality is this, if you don't know what you have available, and can't easily tie that out to actual need, it becomes very difficult to meet rising demand from your customers.
You're left with a whole lot of guessing and in many cases, rising inventory numbers and late deliveries. You may be thinking "if inventory is up, why would we struggle to meet demand?"
The problem is the rising numbers are all too often due to having inventory you didn't need in the first place. This is where small business manufacturing software can help.
Meeting Customer Demand
Some years back, I was working with a company that produces larger, complicated consumer products. As we were reviewing their inventory numbers, it became apparent they had a real problem. Their inventory numbers were far too high and they were still struggling to meet customer demand.
When researching the problem, we randomly selected a single item with several thousand in stock. They cost roughly $.80 each and found that they only used a couple of these a day on average.
Once we did the math, we determined they had more than three year's supply on hand at a cost of about $3,000. This was one of the thousands of items they stocked. How many others were there? How much of this company's capital was being tied up on useless inventory? The short answer is quite a bit.
Here's the real shame of it, they already owned a manufacturing software system that was capable of helping, but weren't leveraging the power of that ERP system to better their business.
They had implemented PBS™ Manufacturing some years prior but resisted changing the inefficient processes they'd been using in their prior system for many years. We pointed out the real problem, and then showed them how to fix it.
A Simple Fix
Since they were already managing their inventory, and the numbers were indeed accurate, the fix was as simple as running a single report once a day. That was all it took.
The purchasing manager would simply come in, run his report, order the items on the report and go about the rest of his day.
They were able to reduce their inventory and increase their on-time deliveries, and opened themselves up for many years of growth far beyond what they were struggling to manage at the time.
By keeping a perpetual inventory, and managing their orders in the same system, they were able to leverage some basic material planning reports to enable them to quickly find items that needed their attention and then simply act on those needs.
It was far more efficient than the manual, inaccurate at best, process of using the "eyeball method" of inventory management. Basically, they were walking the warehouse and looking at a list of customer orders and making a list of items they thought they might need to order to build them.
So, don't go halfway, invest in manufacturing software for small business that will help you easily keep a perpetual inventory, and then leverage that system to help you manage your operation more efficiently and allow yourself to grow!
To learn more about PBS™ Manufacturing Software for Small Businesses and mid-sized operations call 800-969-7900. Or, contact us – we are here to help.
---