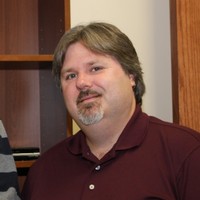 ---
---
Opportunity is Knocking for US-Based Manufacturers
Hello again,
This post is for small to mid-sized manufacturers vetting a new manufacturing system. The following was written by Ian Creswell, Passport Software's Manufacturing Product Manager. We hope you find it useful.
If there's been one positive thing that's come out of the COVID-19 pandemic it's the appetite, the actual need, for goods manufactured here in the United States.
As international supply chains have broken down, small and larger manufacturers stateside have stepped in to help. Companies like Ford began making ventilators.
Smaller companies such as breweries started producing hand sanitizer to fill in the supply gaps.
Other smaller manufacturers shifted their operations to produce PPE products such as masks, face shields, gowns and other safety gear to protect our front-line workers when shortages of these goods began to occur.
Today, there are still many small, US-based manufacturers that continue to produce things like protective masks for individual consumers to wear when going out in public.
US Manufacturing
According to www.supplychaindive.com, US manufacturing broke growth records from May to June. The US PMI (ISM Purchasing Managers Index) climbed from 41.3 in May to 52.6 in June as the international supply chains broke down and US manufacturers stepped up.
Growth has continued into September of this year where it sits at 53.2.  Any time PMI exceeds 50, the manufacturing sector is considered to be in growth mode.
For the smaller, US-based manufacturer, these industry changes represent a huge opportunity. There is a compelling need for domestically produced goods for faster delivery times, and there's an appetite to see more of these products made stateside for the employment opportunities.
Larger companies have already begun exploring new sources of goods. With modern, automated equipment, the small US manufacturers could position themselves to start delivering those goods and so bring some of that manufacturing back home.
Positioned for Growth
Unfortunately, so many of the smaller companies aren't positioned with the proper manufacturing software for small businesses to manage growth.
Using spreadsheets, or even manual, paper-based systems to try to run their operations tends to result in inefficient order flow, insufficient inventory, and an inability to ship orders on time. These companies are working hard but are poorly managing their order cycles.
A Solid Manufacturing System
A solid manufacturing software system can allow these smaller companies to take control over their operations, and position them to manage growth.
They do so by closing the loop on their information chain, providing the visibility across their operation needed to manage their schedules.
Without a good manufacturing software solution in place, companies struggle to meet the growing demand of their customers.
Data lives on "islands", making it difficult for manufactures to react quickly enough to address their customers' growing, changing needs.
On-Time Shipping
The ability to track and manage shipping schedules is the most basic capability needed by the smaller manufacturer.
It's critical to have visibility of your customer's demand to ensure you can meet it, and ideally, exceed it. An ERP system designed for the small manufacturer can help you track and manage your customer's shipping schedules and so enable them to meet their customers' needs.
Beyond just managing your shipping schedules, good manufacturing software for small business should also aid you in scheduling and managing production.
This means scheduling every aspect of production, from the manufacturing of the smallest component to finished the products you ship to your customers.
Visibility
The level of detail a company needs will vary but the bottom line is in order to ship a customer's orders on time, production visibility needs to be accurate and timely to enable production to run efficiently.
Without this level of visibility, it's impossible to consistently get orders shipped on time. Manufacturing software for small businesses, or an ERP system, will aid a company in improving their productivity and keep them on track.
Another critical area the smaller manufacturer struggles with when not running manufacturing ERP software is managing their inventory.
In order to keep production moving, a company needs the correct inventory on hand at the right time. Though this sounds simple, it can be quite tricky if they are producing anything that's at all complex.
Streamline Inventory
Small business manufacturing software can help make this complicated task far easier and empower a company to accomplish multiple things; reduce inventory, increase inventory turns, and ensure your inventory meets your production demands.
How can you reduce inventory and still meet your production demands? Once again, visibility. This is probably the most important thing a manufacturing software for a small company brings to the table.
By reducing your "data islands", and bringing it all together in a single, unified, ERP system, it becomes simple math.
Once items are structured with appropriate lead times (the time it takes to produce or procure an item), and dates are introduced to all orders, it's a matter of bringing all of the data together and creating a comprehensive material plan.
Lean Manufacturing
A good manufacturing ERP system should help. It will account for all supply and demand, the time it takes to produce or buy it, and when your customer's orders need to be shipped, and should result in a plan that aids you in bringing in the inventory you need as you need it.
Sounds like a key component of lean manufacturing doesn't it? Well it is. This enables you to achieve all of the goals I mentioned prior; reduce inventory, increase inventory turns, and ensure inventory meets your production demands.
Manufacturing software for small businesses will allow you to bring in product as it's needed rather than building unnecessary inventories.
This will help reduce your overall carrying costs, while at the same time, reduce your risk of getting stuck with inventory you can't or won't use. This will in turn increase your inventory turns.
At the same time, it should aid you in ensuring production has the material they need to meet your customer's shipping schedules. That means production can run at peak efficiency, allowing you to handle growth as needed.
In fact, most companies find they can leverage their existing staff to achieve more production and often with shorter lead-times.
Quirk Wire Co.
A company in central Massachusetts that specializes in manufacturing software for small companies, Centrend, worked with a smaller manufacturer in central Massachusetts to implement Passport Software, Inc.'s PBS™ Manufacturing.
Quirk Wire Co. Inc. produces specialty wire and had struggled for many years with some combination of software and manual processes. They eventually selected and deployed PBS Manufacturing with Centrend's assistance and saw amazing results.
"We now have raw material, stock room, and Finished Goods inventory visibility which many on our management team didn't think was even possible due to the seemingly infinite number of variations of wires and cables we can manufacture," said David Thibodeau, president of Quirk Wire Co, Inc.
"Lead time on highly customized cables was reduced from thirteen weeks to six weeks. Lead time on custom single lead wires was reduced from 8 weeks to 4 weeks. Common stock cables that used to be made with the custom single leads can now get out in days because of the creation of an express 'Fast Lane' for these items. We are no longer making things we shouldn't while still stocking components that need to be stocked."
"All in all, your Passport PBS Implementation has helped us create a huge competitive advantage and will have a positive long term, ongoing impact on our bottom line. We are driving toward very accurate estimation of lead times and as a result, the very important goal of 100% on-time shipments."
Dazor Manufacturing
Dazor Manufacturing Corporation is a recognized name world-wide in high quality lighting products. A privately held company located in the greater St. Louis, MO area, Dazor has been innovating and manufacturing lighting solutions in task lights and magnifiers for nearly 70 years.
They too were struggling with positioning themselves for growth potential and realized they needed to make some adjustments to what they were doing.
"We sought to gain every possible market advantage with the choice of technology. The system had to give us the data and insight we needed to help us streamline our operations and maximize production output with no additional labor. We needed a solution that would deliver the greatest return on investment with the least disruption to staff and operations" said Chuck Bauman, Dazor's Director of Operations.
Bauman, a longtime manufacturing consultant, had originally been brought in to re-engineer Dazor's business processes so they could better serve the international marketplace.
His initial focus was to learn the intricacies of Dazor's operations and to identify areas they could adjust to make better use of their current staff.
What he found was they had the staff in place to achieve their goals but lacked the information systems needed to support them. They lacked the tools to obtain real-time information, making managing the operation a difficult task.
Their current systems weren't well integrated and were extremely outdated. The hardware their systems ran on was old and was beginning to fail. As a result, customer's orders were moving slowly through the business leading to long lead times, late deliveries, and high production costs.
Dazor selected PBS Manufacturing software for small business late in the fall of 2007. Their implementation plan was defined by the end of December and training began in January, 2008.
Much of their training was completed using on-line collaboration tools. Data conversions were completed by the end of January and Dazor went live on February 1, 2008.
Passport was on site for the first few days working with the Dazor staff and their PBS Partner to help ease them through the transition.
Chuck Bauman states it best. "We were able to streamline Dazor's entire business process. This was accomplished through the cross-module integration provided within the PBS product lines. We were able to reduce the overall sales lead-time by 20% which meant we were fulfilling orders faster than ever."
In addition, the added planning capabilities helped improve on-time deliveries significantly by achieving a better flow of inventory. All of this was accomplished without adding a single employee. In fact, within 90 days of completing the implementation, Dazor realized a savings of 3 full-time equivalents.
Passport Software
These are the types of results PBS™ Manufacturing software for small businesses can produce when properly deployed.
Our system helps the smaller company streamline order flow and inventory availability, which helps to ship orders on time.
Aggregating your separate data silos into a unified ERP system helps you gain visibility, helps to increase throughput, and provides immediate reporting for better business intelligence.
Smaller manufacturers often have special ways of conducting business that gives them an advantage. Their choice of software should support their way of operating instead of forcing them to match the software. In a competitive market, preserving what is working well can be key.
It may also make sense to evolve the business towards a fully integrated system rather than create too much disruption by trying to automate every part of it at the same time. PBS Manufacturing is a modular software system that allows for a gradual change.
A good place to start is the Basic Bundle, a cost-effective solution for smaller companies whose business system needs are very simple, or for companies who are working on a tight budget. It includes:
·         Inventory Management
·         Product Definition
·         Customer Order Processing
·         Product Purchasing
From there, there are a variety of options to support the growth and changing needs of a growing manufacturer.
PBS Manufacturing software can help you take advantage of this historic time. And, our manufacturing suite optionally integrates with PBS Accounting to provide a powerful, affordable, full-featured ERP system for your company.
Opportunity for smaller US manufacturers is knocking.
To learn more call 800-969-7900. Or contact us – we are here to help.
---