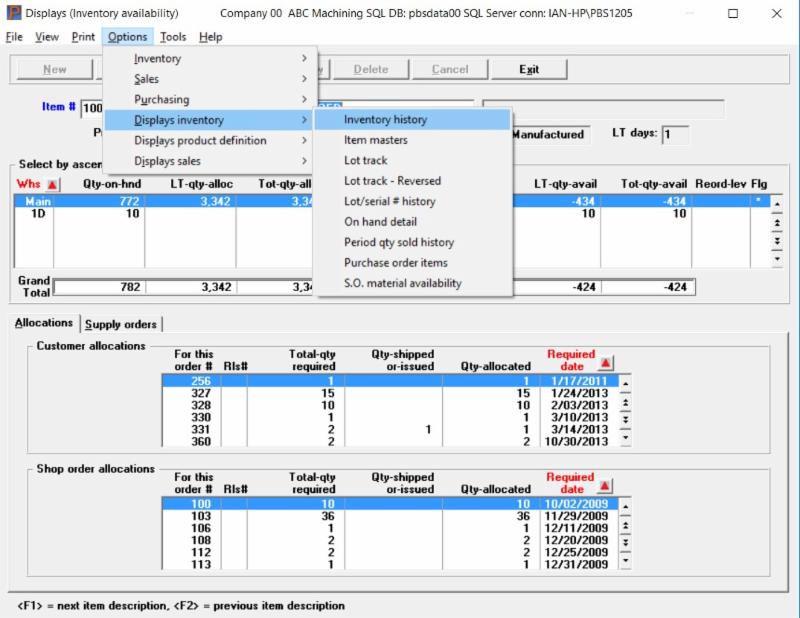 ---
---
PBS™ Manufacturing Provides Tools to Increase Efficiency
Hello again,
This post is for small to medium-sized manufacturers that are vetting new manufacturing systems.
​Disruption in your manufacturing operations can result in lost revenue.  However, challenges in labor shortage or decreased demand due to the current health climate can also bring opportunities for innovation.
For manufacturers that are manually tracking or using an outdated system, automation can streamline data for more throughput with fewer employees.
The current health crisis and a possible impending recession are challenging forces for small and mid-sized operations.
However, manufacturing ERP aggregates your crucial business data to streamline your operations, increase efficiency, and increase visibility for better planning and decision making.
Profitability
Do you know your actual profit margins?
Are you using your General Ledger to track profitability on a quarterly basis or annually?  Using a job costing system can allow you to view your actual profit margins on a daily or weekly basis for each of  your products.
Many of our customers implemented the PBS Job costing module and discovered they needed to make adjustments because certain items were selling well but were not actually profitable.
They began to order more affordable materials, outsource certain components for cost-effectiveness, or even discontinue certain products to adjust for profitability.
Risk Management
With the risk of a labor shortage due to the current health climate, taking advantage of automation can help you maximize productivity with fewer staff.
Manufacturing software compared to manual entry reduces errors and saves time, so staff can focus on more crucial operational tasks.
Today manufacturers are feeling a sense of urgency as they face the unknown, and Passport Software has 30+ years of expert consulting to help you meet the needs of your unique business processes.
Business Insights
PBS Manufacturing ERP for small businesses and mid-sized companies provides in-depth reporting.  Business intelligence can help you navigate through a changing landscape and make informed decisions about your company.
Our manufacturing system can help you gain control of your shop floor, have inventory on hand when you need it, and gain overall visibility to implement better planning in a time of business disruptions.
PBS Manufacturing optionally integrates with PBS Accounting to help you better track and manage your company's financials.
To learn more call 800-969-7900 or contact us – we are here to help.
---