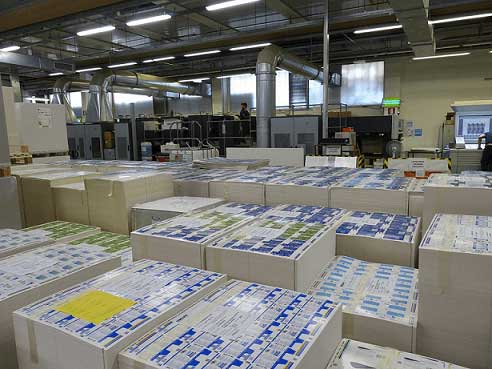 ---
---
PBS™ Manufacturing Inventory Software
Hello again,
Manufacturing inventory management is directly related to customer service and profits, especially in a small to medium-sized manufacturer that may not have a lot of resources to spare. Waste and inventory mistakes can have a big impact on the bottom line.
Lean manufacturing seeks to identify and eliminate waste. Current information about amounts of an item on hand, as well as pricing information about purchased and manufactured items must be available to establish a "lean" operation.
Inventory Management Software (our "IM" module) is the foundation of PBS Manufacturing. It helps you maintain accurate inventory amounts and pricing information about purchased and manufactured items. Tracking items per cost by vendor adds an additional dimension of insight for cost management.
Shop Order Material Requirements Planning is included. Not only will you be able to determine inventory demand but you will have on-hand and committed information for planning purposes.
PBS Manufacturing Inventory Software provides a streamlined and error-free function as possible. Mistakes cause resources to be invested in unneeded items being ordered and sitting unused in warehouses, while desperately needed items get overlooked until a customer order gets held up for the lack of a .50 part.
Whether you operate a small business or mid-sized company, PBS™ Manufacturing Inventory Software offers sophisticated features at an affordable price.
To learn more contact Dave Dorsey at 800-969-7900 x145. Or Contact Us – We are here to help.
---