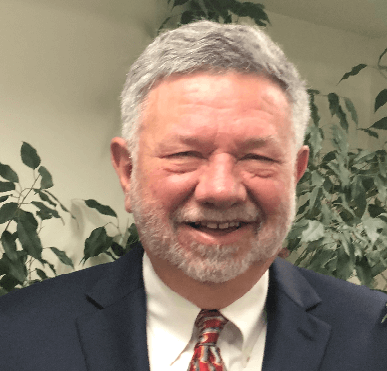 ---
---
Payroll Data Privacy – You Can Still Choose
Hello again,
The following post was written by John Miller, President of Passport Software, about privacy of personal data and the data privacy benefits of in-house payroll software. We hope you find it useful.
The EU has passed a major privacy law, the GDPR or General Data Protection Regulation which strictly protects the privacy of personal data and limits how it can be used by companies.
So far, California is the only U.S. state I am aware of that has passed any similar type of legislation to regulate the usage and sale of personal data.
Data Sharing
According to KrebsOnSecurity QuickBooks recently informed online payroll customers that their payroll data will be shared with Equifax, one of the top three credit bureaus.
The explanation is that this action is, of course, to their customers' benefit – if you choose to use their loan application process (more money for them) or provide employment verification (more personal data for them), or who knows what.
Maybe nobody cares about their personal data anymore. We know that bad hats have copied all of our medical records including genetic data, and the credit bureau, Equifax was in the news for having been hacked and financial data on 150 million Americans was stolen.  Remember that?
This is the same Equifax credit bureau that QuickBooks has chosen to share with – Hello???
Online Privacy
It's difficult to have confidence in online privacy. Does anyone else feel like we are the product and that our data is not under our control?
Federal laws like HIPAA (Health Insurance Portability and Accountability Act) seek to protect the use of personal medical and health data, but by and large, social media has enjoyed unfettered exploitation of personal data, and connections, relationships and whatever has been "shared" with friends has also been shared with a variety of companies and entities…
If you are ok with that, then maybe you can close the book on the topic of privacy. But companies must realize that payroll systems contain some of the most important data a company has – their employees' personal data, i.e., name and address, pay data, social security data, insurance data, 401-k data, bank data, etc. Storing this personal data online adds a layer of risk and vulnerability to employees of which there are innumerable examples of exploitation.
What's to be done?
Apple's CEO, Tim Cook has set a course to protect personal privacy on Apple devices and in doing so has ignited a firestorm from Facebook and other social media companies who for decades have made billions by using personal data and personal tracking tools to sell their advertising and believe that it is their right to do so.
Mr. Cook demonstrated that there are choices. My reaction is "Well done, Apple!"
In-House Payroll Data Privacy
Companies can choose to protect employees' data. You, as a company owner or financial professional can choose not to place employee data online.
You can maintain and run payroll on a computer that is not connected to the Internet, except to upload ACH files for Direct Deposit paychecks or to email pay stubs.
Processing payroll in-house is very similar to the current process you go through to use any outside payroll service. It will save you money to run it in-house.
We, as business owners, have a choice. We can still choose privacy.
Learn more about Passport Software's in-house payroll software and our accounting software for small businesses and mid-sized companies. Or, contact us – we are here to help.
---