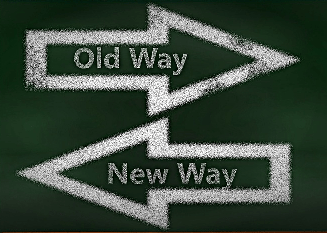 ---
---
Lean and mean may not be the right inventory management strategy for these times.
Hello again,
This post was written by John Miller, President of Passport Software Inc. We hope you find it useful.
In recent years, it has been a goal of manufacturers and distributors to run "lean." With automated replenishment technology, and stable supply lines, inventory deliveries could be timed to arrive "just-in-time."
This improves cash flow, reduces carrying costs and most importantly, improves the operational business processes. It looks great on paper and works well in a mostly perfect world.
But when the supply chain is a mess because of COVID and China issues, it disrupts our business processes and makes life tougher.
Offshoring
The shift in inventory management philosophy and the move to offshore manufacturing really set us up for this. While there were some significant benefits to offshoring, there were also many problems that developed and increased costs.
Companies' supply chains depended entirely on deliveries from thousands of miles away, subject to influences beyond their control like customs delays and port labor strikes, as well as supplier production and quality problems.
Lengthened production and fulfillment times did not improve customer service and satisfaction and many small businesses have begun reshoring (bringing their manufacturing back home).
Changing Lead Times
While capital as well as storage implications accompany stocking more inventory, purchasing departments are looking closely at their changing lead times and adjusting reorder points and quantities.
The cost of shutting down production lines because of an out-of-stock washer dwarves the cost of the components. And with lower interest rates the whole equation needs to be re-evaluated.
Supplier relationships have always been important, and many companies now have a very good reason to cement those relationships and improve their planning and coordination of critical component deliveries.
Fortunately, the automation tools are available to assist purchasing teams to do this and ensure that inventory is available when it is needed.
Supply Chain Disruption
But not everyone has adapted to this sea of change yet and that is wreaking havoc on the availability of many products. In addition, COVID has impacted demand in a big way.
Many industries have seen demand surge for home improvement, recreational vehicles, boats and other stay-cation type products, while air travel and hospitality are still slow.
Now is the time to re-assess your market to determine what you need to do to strengthen your ability to service your customers and then to make the appropriate changes in your organization.
Yesterday I spoke with one of our customers that manufactures spas.  Their business is booming and they have a backlog that they are scrambling to fill.
But the supply chain is struggling and that is causing them challenges.  If you find your inventory management needs an upgrade, give us a call.
Passport Software
Our manufacturing software for small businesses and mid-sized companies helps manufacturers streamline their operations with sophisticated features at an affordable price.
PBS™ Manufacturing ERP can help you gain visibility and improve inventory management, purchasing, order processing, production scheduling, and much more.
Our distribution software for small business and medium sized companies provides real-time data to help streamline inventory management from purchasing to order shipment.
Take control of your supply chain and gain greater operational visibility with business intelligence across all your processes.
We also help distributors with sales and use tax compliance management for remote seller laws.
To learn more call 800-969-7900. Or contact us – we are here to help.
---