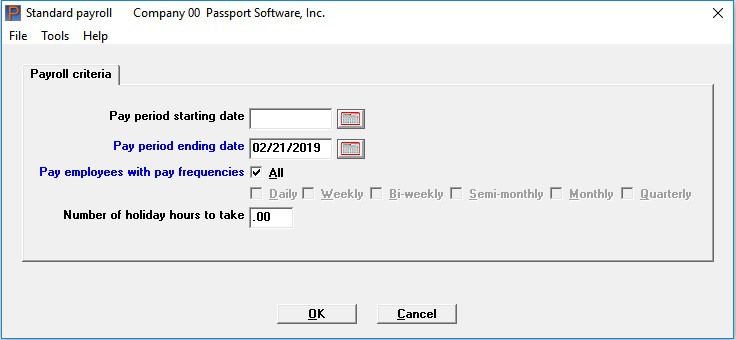 ---
---
Advantages of In-House Payroll
Hello again,
This post is for small to mid-sized companies who may be vetting an in-house payroll system.
The following is sourced from synergytechnology.co.uk. We hope you find it useful.
"Here's just a few of the reasons to bring payroll in-house:
Cost Control
Cost is the most important factor when evaluating the benefits of in-house payroll.
Although the up-front cost of running payroll in-house is larger initially because you need to purchase and implement payroll software, processing payroll in-house is much cheaper than outsourcing in the medium to long term.
Better control of information
In-house payroll offers far better control over the entire payroll process. Instead of exposing sensitive information about salaries, benefits and work status to an outsourced payroll provider, you're able to keep all that private information in your own secure in-house database.
In-house payroll software also provides easy access to built-in reports that allow you to analyze every aspect of your payroll. This enables you to make more effective business decisions.
Flexibility
In-house payroll software gives you maximum flexibility over last-minute changes.
Payroll will still be processed on-time and on your schedule without also having to work around your payroll providers schedule.
Any deductions or salary increases can be implemented quickly.
Make your HR processes more efficient by giving your employees remote access to personal data and holiday entitlement.
Hidden Fees
A payroll provider may charge for additional requirements such as changes such as adding overtime or adjusting shifts.
It may also take longer to implement these changes or receive the required information. Payroll providers can also increase their costs at their own discretion."
With 35 years of payroll processing experience, Passport Software provides comprehensive yet easy to use in-house payroll software for small businesses and medium sized companies.
The payroll module is part of Passport Software's accounting software solution.
Call 800-969-7900 – Or Contact Us.  We are here to help.
---