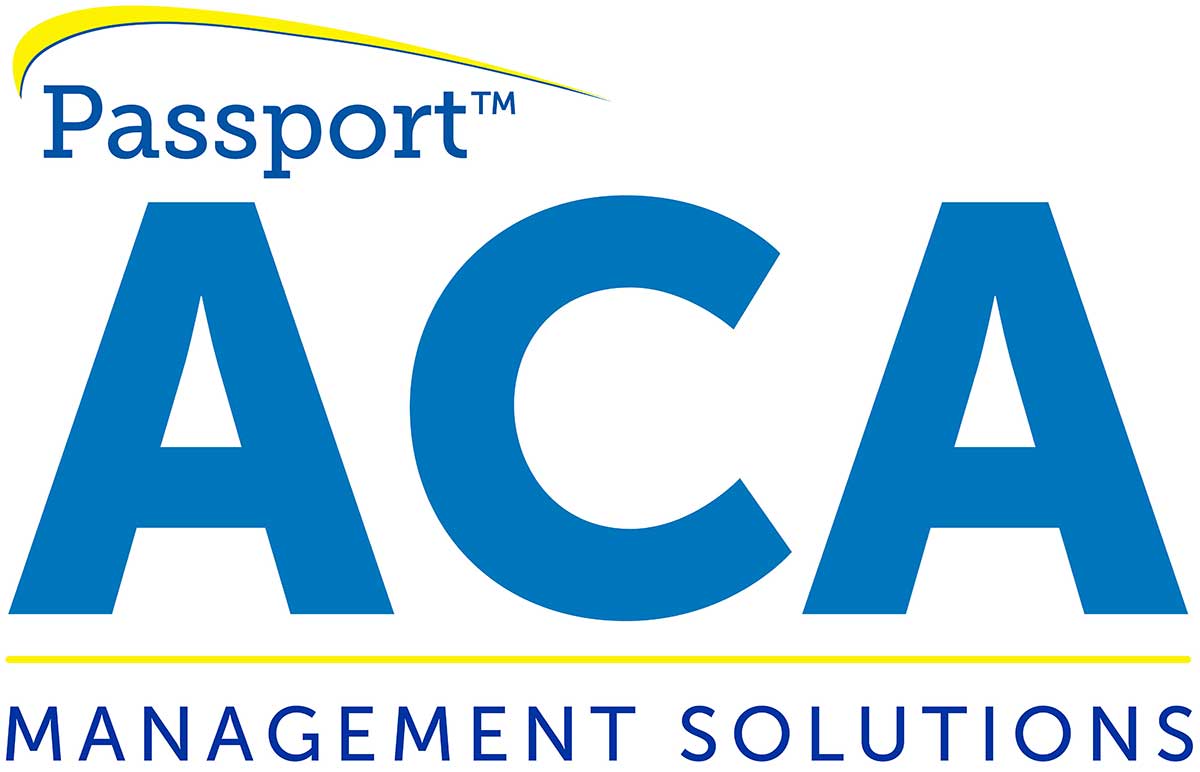 ---
---
Our ACA Software Simplifies Data Management for Administrative Professionals
Hello again,
This post is for Applicable Large Employers (ALEs) required to comply with the Affordable Care Act. We hope you find it useful.
Human Resources and administrative staff are generally busy with varied duties including compliance management for regulatory requirements as well as addressing needs of workplace personnel.
Staying on top of regulatory changes is important amidst an array of duties such as hiring, onboarding, benefits administration, and payroll administration.
If you are overwhelmed with keeping up with Affordable Care Act compliance management, it's important to ensure that your employee data is tracked accurately. Manual tracking of ACA-related data can become complex depending on your company.
Comprehensive ACA software streamlines the entire data-management process, and helps ensure compliance in order to avoid potentially costly penalties.
Technology
As an HR professional or busy office administrator, you probably have several areas of expertise, and keeping up with Affordable Care Act regulatory changes is crucial for maintaining compliance. An Affordable Care Act compliance expert can walk you through the entire process and answer any ACA-related questions.
Our IRS-certified ACA software allows you to monitor employee data year-round and streamlines data management, simplifying the compliance management process. Our ACA software provides alerts when offers of coverage are needed and if that coverage is considered affordable under IRS criteria.
Manual tracking of ACA-related data can be prone to errors, and increasingly complex tracking requirements could lead to costly mistakes. Inaccurate employee data can lead to IRS penalties, and failure to track employee data across multiple companies or multiple locations can result in failure to offer appropriate health coverage.
Integrations
Our ACA software provides a standalone solution or integrates optionally with our payroll solution, as well as our entire PBS™ Accounting suite. PBS™ Payroll easily interfaces with TimeClick®, a reliable and easy-to-use time clock software.
A fully integrated ACA, payroll, and accounting solution helps prevent data errors by aggregating data into a centralized database.
Manually tracking data across different software platforms can result in a lag time for ACA data entry tracking, and failing to offer timely health coverage to qualifying employees and dependents can result in costly penalties.
Tracking manually can be time-consuming and prone to human error. Our comprehensive ACA software automates and streamlines the entire ACA data management process.
Processes
Aggregating your ACA data in one centralized location, rather than relying on spreadsheets, can help you ascertain when part-time employees are trending towards full-time in order to make appropriate offers of coverage.
If your company is close to reaching the Applicable Large Employer threshold (50+ full-time or full-time equivalent employees) and employs staff with variable hours, has multiple locations, or multiple EINs, accurate tracking is crucial.
If you are managing ACA in-house, our comprehensive ACA software can streamline the entire process, and we are IRS-approved for optional proxy submission on behalf of our software customers. Having a designated point-person to manage ACA-related data will help with data accuracy vs. having various staff keep track.
Manual tracking can be cumbersome, and our ACA software can help save time, help ensure data accuracy, and reduce penalty risk.
Our ACA Full Service option is the easiest, allowing you to outsource compliance – just provide a spreadsheet with employee data and we do the rest, including filing.
Passport Software
Our trusted ACA experts can help you pick the best solution for your company from our ACA software and service options.
Our comprehensive ACA software is much more than a forms-only solution, where you have to input data at year-end. Our ACA software solution helps you manage data throughout the year and simplifies filing with the IRS.
Ensuring data accuracy year-round can help prevent faulty data being submitted for filing and help maintain compliance on an ongoing basis.
Passport Software's ACA experts have been helping companies avoid penalties since 2015. We also provide penalty response consultation services and have helped many companies avoid or drastically reduce penalties.
Utilizing our ACA software and services could save your organization time and money. We help simplify the entire ACA compliance process to help your business avoid costly penalties. We can also help with late filing, back-filing, and resolving data mismatch or coding errors.
Options
Our IRS-certified ACA software is easy-to-use and allows you to manage data yourself year-round, and we are IRS-certified to provide optional proxy submission for our software customers. Our experts can walk you through the entire process, and we provide excellent training and support.
– Less than 250 full-time employees in a single corporate entity? Passport™ ACA Essentials allows you to meet all IRS reporting requirements with paper 1094C and 1095C forms.
– Over 250 full-time employees in a single corporate entity? Passport™ ACA Corporate Edition allows you to also meet the electronic filing requirements of the IRS and if you prefer, we can do it for you.
– For multiple EINs under common ownership Passport™ ACA Enterprise Edition provides the IRS consolidated electronic reporting requirements for two to two thousand separate companies.
If you would like to turn the entire process over to us, our ACA Full-Service is the easiest option. Just provide a simple spreadsheet with employee data, and we take it from there including filing. We handle your company's Transmitter Control Code (TCC) application, and we are HIPAA compliant.
Monthly reporting is provided for companies that want to keep an eye on part-time employees trending into full-time status. We also provide insurance cost analysis, custom reports, and administrative services are available a la carte by purchasing support time, including:
– Maintaining termination dates
– Adding new hires
– Changing ACA offer codes and contribution amounts
– Corrections including data entry and new electronically filed corrections with confirmation
Passport Software's ACA experts can help you select the best ACA solution from our ACA software and services options, and we provide excellent training and support.
To learn more about our ACA software and services, call 800-969-7900. Or, contact us – we are here to help.
---