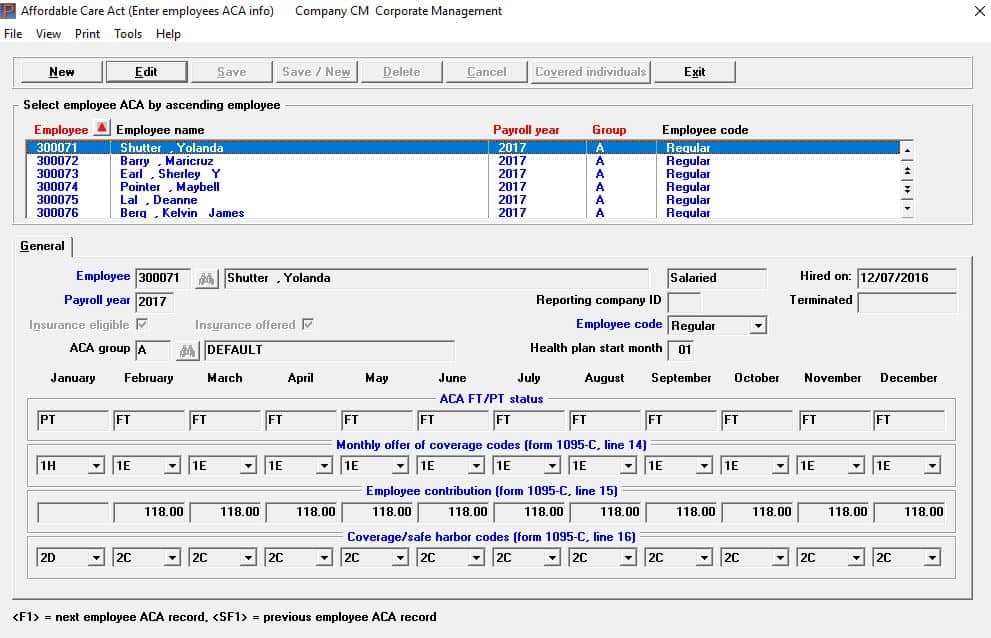 ---
---
ACA Reporting – Letter 226J
Hello again,
This post is for Applicable Large Employers (ALEs) required to comply with the Affordable Care Act. We hope you find it helpful.
From the ACA Times:
"The response to the 2018 open enrollment demonstrates that Americans still see value in obtaining health insurance, despite the ACA's flaws and a significantly shorter enrollment period for many states, as well as increasing premiums of plans on government marketplace exchanges, and continued efforts by the Republican controlled Congress and White House to [repeal or change] the law.
It will be interesting to see if that changes when the individual mandate provision of the ACA is essentially repealed when the tax penalty is reduced to $0 for any American who does not obtain health insurance as part of the new tax reform legislation approved by Congress.
Until then, expect the IRS to move forward with its efforts to enforce compliance with the ACA for the individual mandate. There is no change with respect to the employer mandate. The IRS has been and will continue to enforce it.
In regards to the employer mandate, the IRS has started sending IRS Letter 226J tax penalty notices containing ACA penalty assessments for ACA information filings for the 2015 tax year. Some of these IRS Letter 226J notices contained penalties in the millions of dollars. More are expected to be issued in 2018, including for 2016 tax year filings."
Passport Software can help simplify ACA reporting and compliance to help avoid penalties year-round.  We provide ACA Reporting Software with optional proxy submission. Our ACA Reporting Software data import is easy – Instead of requiring a massive, 150+ column import spreadsheet of ACA data with thousands of cells, Passport has a far simpler import for basic information (Name, Address, SSN, etc) and tools to automatically generate the ACA data in a fraction of the time.
We also offer ACA Full-Service (which includes proxy submission) – just provide an employee spread sheet, and we do the rest.  Passport Software provides consulting for possible ACA penalty-relief as well.
Learn more about Passport Software's comprehensive ACA Reporting Software.  Or Contact Us – We are here to help.
---