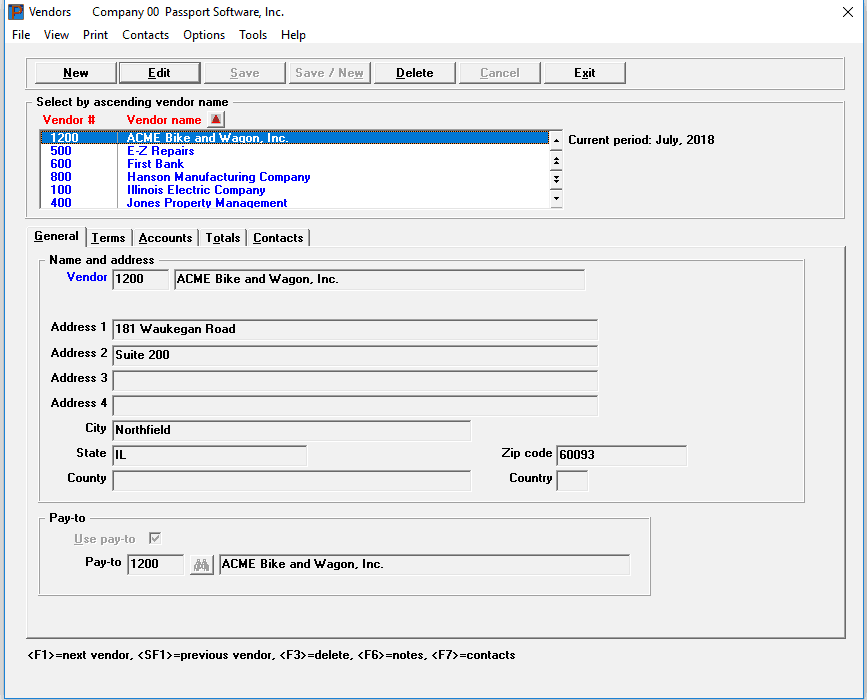 ---
---
Accounts Payable Software
Hello again,
This post is for small to mid-sized companies who are vetting new accounts payable software or a new accounting software suite for their business.
PBS™ Accounts Payable helps you simplify payments and automate your invoice-to-payment cycle. This can help streamline your processes and help ensure on-time payments to help you maintain a good credit rating.
If you are manually entering and tracking invoices, PBS automates the AP process, and our AP module integrates with other PBS Accounting modules for a robust yet affordable accounting ERP system.
Benefits
Tier-one solutions may be cumbersome or unaffordable for small to mid-sized organizations, yet automating your AP processes will help save time and effort, as well as help prevent errors.
If you have outgrown your entry-level accounting software and are ready for a professional-level solution, PBS Accounting may be a fit for your company.
Payments
PBS Accounts Payable software for small business can help you stay on top of payments to vendors, and it integrates with other modules to help track expenditures and maintain an accurate balance sheet.
AP automation can help you track and manage on-time payments to vendors to avoid late-payment penalties.
And, real-time reporting helps you track expenditures and monitor cash flow in conjunction with the AP and GL modules.
Fraud Prevention
Passport Software's Accounts Payable module provides a Change Vendor file. This file logs every change made to your vendor file, giving you a before and after image.
Change Vendor historical data tracks and logs who changes the information and when they do it.
The historical data can be used for analysis and to help detect potentially fraudulent activity.
Passport Software
Our Accounts payable software for small business and mid-sized companies may be interfaced to Passport Business Solutions General Ledger, Job Cost and/or Purchase Order, Check Reconciliation, NCR Counterpoint or used stand-alone.
Our accounting software for small business and mid-sized companies is powerful, affordable and easy to use.
Call 800-969-7900 to learn more. Or contact us – we are here to help.
---