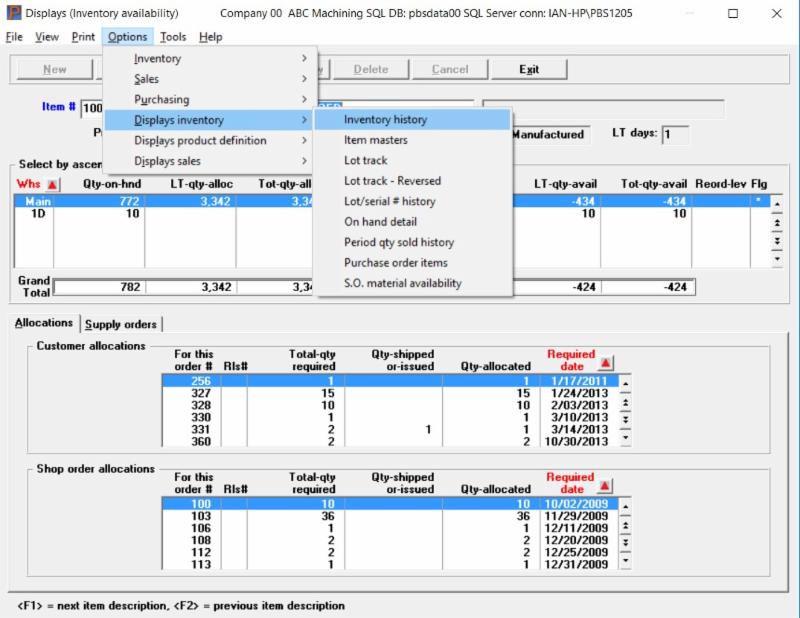 ---
---
Top Concerns When Vetting Manufacturing ERP
Hello again,
This post is for small and medium-sized manufacturers that are vetting new manufacturing software systems. We hope you find it useful.
Starting a manufacturing ERP research and implementation project can elicit a host of questions and concerns. Many shops are also concerned about the hassle of change management. When vetting a new manufacturing system, a key starting point is to inventory the problems and issues that need to be overcome, especially those with financial implications.
Eliminating inefficiencies, boosting productivity, and enhancing profitability are target outcomes that an expert consultant can help you achieve.
Manual tracking of inventory, purchasing, and other processes can be time-consuming and prone to error, especially if multiple personnel are involved. Aggregating your data in one silo improves visibility and efficiency across your entire operation. Effective manufacturing ERP can make a significant improvement in having inventory you need on-hand and on-time deliveries.
The small to mid-sized manufacturer has many ERP options. However, many of these are actually developed specifically for larger operations. These manufacturing solutions may be expensive and cumbersome. Rather than being tailored to your unique needs, out-of-the-box solutions may not be an exact fit.
PBS™ Manufacturing ERP is specifically designed for the small to medium-sized manufacturer and scales up or down to meet your needs. PBS is a modular solution tailored to meet your unique needs. You can select only the modules you need and scale up as you grow.
Common Concerns
As you consider exploring a new ERP solution, we can help address some common concerns:
Effectiveness – Can a new ERP solution meet your array of unique needs? Will it help solve problems across-the-board?
Time – What would it mean to reduce time and effort over your current system? Will a new system solve challenges on the shop floor and facilitate expansion?
ROI – How fast is the ROI? Is your consultant experienced, knowledgeable and informative – allowing you to assess the ROI on a possible investment?
Risk – What are the major risk factors to avoid during the process – will implementation be both timely and easy? How can your vendor ease change management?
Your Reputation – How will this system make you look to your clients – will it speed up fulfillment and enhance customer service?
A good manufacturing ERP system will address the needs of each key operating department in your company, including accounting and finance, and will support your unique business processes.
ERP software must be flexible and customizable to adapt to changes in your market and changes in your business over time. Manufacturing ERP is as much of a service as it is a technology to streamline your operational processes.
We excel at consulting, are very customer focused, and are experienced with change management. Because of our extensive consulting, historically, our systems provide ongoing ROI starting at 6 months through a year.
With 30+ years of helping manufacturers, it is likely we have helped businesses with challenges similar to yours. Our goal is to help you configure a system that provides an excellent fit for your company. We pride ourselves on getting to know your business processes well enough to support your company's unique needs.
Call 800-969-7900 to learn more about PBS Manufacturing ERP, an affordable yet robust system designed to serve the needs of small to mid-sized manufacturers. Or, contact us – we are here to help.
---