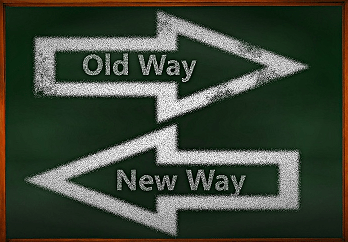 ---
---
PBS™ Manufacturing for Your Job Shop
Hello again,
This post is for small to mid-sized job shop manufacturers vetting new manufacturing software systems. We hope you find it useful.
Economic experts agree the U.S. economy will start to pick up as businesses reopen, but that recovery will also depend on the effectiveness of stimulus and relief packages.
Due to the domino effect of global recovery (factories that are currently recovering will generate demand for items from other factories around the globe) the recovery ripple-effect may last several years.
However, right now it's still difficult to procure needed products that are shipped from China so, as businesses ramp back up in the next few months, U.S. manufacturers may be faced with increased demands.
If you are a job shop manually tracking or using an outdated system, your shop may not be able to keep up if your business is flooded with new orders.  Now may be a good time to invest in automation to streamline operations and increase productivity.
Custom Products
We consider a job shop to be a manufacturing operation that produces custom products. Because of this a job shop is generally harder to automate than make-to-stock or make-to-order environments.
Our job shop manufacturing software can be helpful for shops producing some repeats or custom products that are similar.
If you require many kinds of materials or have a lot of sub-assemblies, our material planning function may be helpful.
Our material planning function can help ensure that complex jobs go out on time.  And, our manufacturing ERP system optionally integrates with PBS Accounting. Our job shop accounting software provides you with better visibility of your financials for better business decision making for your company.
Benefits
If our job shop software is a fit for your company, we can help you gain visibility of your operations and convert quotes to orders while reducing duplicate entries and errors.
We can help you analyze profitability and compare estimated costs with actual costs. Our job shop scheduling software can automate scheduling for every operation that needs to be performed and allow you to track the progress of a job.
Flexibility
During the vetting process, we want to help you determine if our software is a great fit for your company. Our consultants are experienced in working with a wide variety of production environments.
We are not a once size fits all solution, and our system is flexible in order to meet the demands of your operation. PBS Manufacturing is a modular solution that scales up or down to meet your unique needs.
That said, if we are not a match for your company, we will not try to force fit a solution. Our consultants can provide you with information to help in your search.
Call 800-969-7900 to learn more. Or contact us – we are here to help.
---