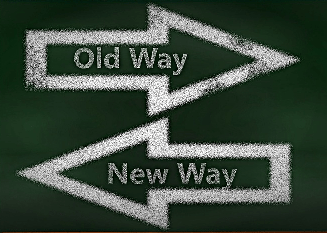 ---
---
Streamline with Manufacturing ERP for Small Businesses and Mid-sized Companies
Hello again,
This post is for small and medium-sized companies that are vetting new manufacturing software systems. We hope you find it useful.
In 2021 Manufacturers continue to face business disruptions caused by the pandemic such as supply chain issues and some may still be experiencing staffing shortages.
While some manufacturers have experienced reduced demand, others have prospered during the pandemic.
One commonality is that many have to deal with price changes in the supply chain due to a scarcity of raw materials, hard-to-get materials, rising shipping costs, and inflated costs of supplies.
If these challenges are coupled with operational inefficiency and bottlenecks in the operational process then manufacturers may struggle to produce on-time deliveries.
Efficiency
The manufacturing sector continues to face supply chain issues which may be affecting the logistics of securing of raw materials, or at least of obtaining the needed materials in a timely fashion.
Having to compete for the procurement of goods can cause shortages that hinder the operational efficiency of a shop and add undue stress to an already short-staffed operation.
Implementing an effective manufacturing ERP system can help protect your inventory by streamlining your processes, including purchasing, allowing you to set backup vendors for the procurement of goods.
An effective manufacturing system can help facilitate more throughput with fewer employees, freeing up staff for other critical tasks. Maximizing efficiency and effectively managing purchasing can help better manage or even mitigate supply chain disruptions.
Recovery
While the overall pace of recovery may be encouraging, lead times can still be affected by supply chain delays. Effective manufacturing software for small businesses and mid-sized companies can help you manage inventory more effectively, increasing the odds you will have materials on hand when you need them.
If you are manually tracking or using an outdated system and workarounds, now may be the time to optimize your processes by implementing small business manufacturing software.
By streamlining your shop floor and effectively eliminating internal operational bottlenecks and delays, your company is better positioned to cope with remaining business disruptions.
Passport Software
PBS™ Manufacturing software can help increase operational efficiency and throughput. PBS Manufacturing is modular and you can select only the modules you need to meet your unique business processes and add on as you grow.
Having expert consulting and partnering with the right manufacturing system provider can benefit you not only in ensuring your system is a match for your unique needs, but your partner can help you as your company continue to grow.
To learn more about our manufacturing software for small businesses and mid-sized companies call 800-969-7900. Or, contact us – we are here to help.
---