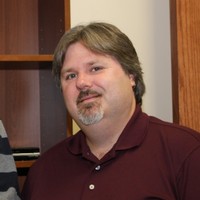 ---
---
Reshoring Manufacturing – Time to Bring it Back Home
Hello again,
This post is for small to mid-sized manufacturers vetting a new manufacturing system. The following was written by Ian Creswell, Passport Software's Manufacturing Product Manager. We hope you find it useful.
Several years ago, we hosted a presentation by a national reshoring advocate named Harry Moser of the Reshoring Initiative, www.reshorenow.org. His message then is even more important today.
During the COVID-19 pandemic, we've seen international supply chains break down. This began early by leaving us without things we consider to be essentials today such as toilet paper.
This evolved to include many other items that became extremely important in fighting the pandemic including things like surgical masks, hand sanitizer, cleaning supplies and so much more.
Supply Chain Challenges
Today, the supply chain issue continues to be a problem. In the last week I've heard from multiple manufacturing customers state side, lamenting the supply chain issues that are impacting their ability to continue producing the products they make and sell.
They have product sitting on ships, off of the west coast, simply waiting to be unloaded. In other cases, the supply they've been buying from other countries for many years, simply doesn't exist at this time. This is leaving us scratching our heads wondering how we're going to get out of this mess.
Domestic Suppliers
If we've learned nothing else, I hope that we've learned that we need to become less reliant on international suppliers for the things we need on a day in and day out basis.
We should be focusing our efforts on rebuilding and enhancing our own supply lines here in the United States. We need to become more self-sufficient once again, minimizing the impact of international trade relations breaking down, or heaven forbid, another pandemic.
We've become far too reliant on other nations for products we need. Historically, this was the tradeoff for cheap labor. In some cases, this remains true, but in others, that labor isn't as cheap as it once was.
An excellent example, China has a growing middle-class population, resulting in higher and higher costs on product.
Long Waits, Rising Costs
Several years ago, we had a customer in the Midwest that had long since outsourced much of their production of components to Chinese counterparts.
They grew frustrated with poor quality, long waits for product, and with rising costs. They decided to find sources much closer to them and were able to bring back the vast majority of their component manufacturing.
In fact, their Chinese suppliers kept begging for another shot at their business. So, he allowed them to quote the products they had historically made for them.
The end results? The prices were comparable to what he was paying to companies within a 100-mile radius of his plant and in some cases, higher.
This was before factoring in the quality issues, and high shipping/import costs to bring those products in.
Rebuilding our supply chains isn't going to happen overnight but it has to start now to help minimize issues like this in the future.
Passport Software
Passport Software's manufacturing software for small businesses can help streamline your operations and allows you to set alternate suppliers for purchasing raw materials.
Our manufacturing solution for small businesses can help you gain better visibility of your operation. You can better manage inventory, track job status and costing, and streamline purchasing based on supplier/alternative supplier availability.
PBS™ Manufacturing can help you gain control of your shop floor, have materials on hand when you need them, and help provide more throughput with fewer employees. Our comprehensive manufacturing solution can help reduce errors and eliminate redundant entries, freeing up staff for other critical duties.
And, our manufacturing software provides in-depth reporting to help provide you with the business insight needed for better decision making.
Call Dave at 800-969-7900 x145 to learn more. Or contact us – we are here to help.
---