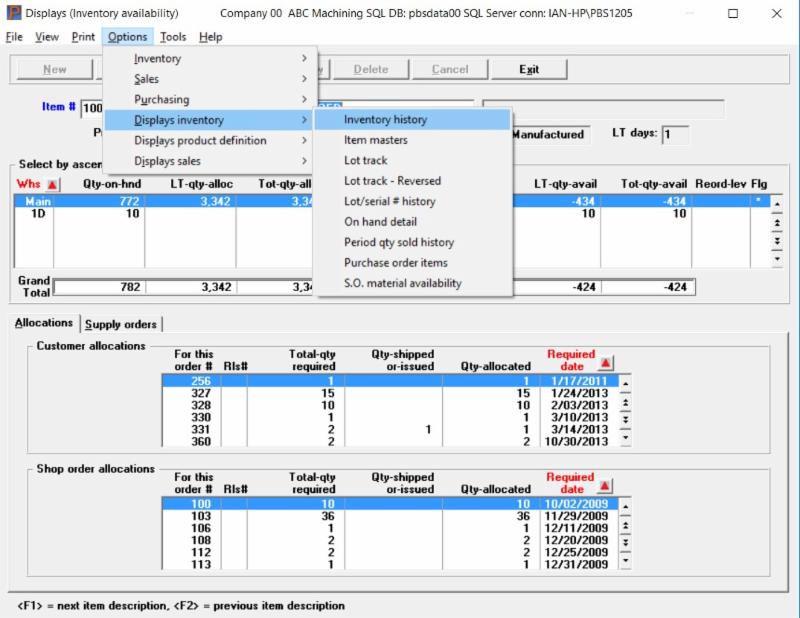 ---
---
PBS Manufacturing: Shop Floor Control Module
Hello again,
Hopefully this post will be useful for manufacturers interested in gaining greater control of shop floor scheduling – and increasing profitability with the PBS Manufacturing Software modules.
Shop Floor Control builds off of the basic Shop Order processing capabilities provided in the PBS Manufacturing Basic Bundle. This module adds the ability to easily create more detailed schedules and allows you to begin collecting labor against orders.
Literally, in seconds, a comprehensive schedule can be generated for each and every operation for each and every Shop Order that's been released.
These schedules allow your staff to see any and all operations they should be working on each day minimizing the guess work that can occur in many companies. It can help ensure the right orders are being worked on at the right time allowing you to get product shipped to your customers in a timely fashion.
As soon as this information is entered into the manufacturing software system, it's immediately available allowing your production scheduling/management team to see what's been done on any order in production in seconds.
It's also quite useful for Customer Service as they too can pinpoint where an order is in the process while speaking with a customer on the phone, thus providing an up to the minute status of the customer's order.
Other reporting in Shop Floor Control includes reports for reviewing operation history, reports for tracking the time of an individual employee, and even allows you to print load reports. A load takes into account all released and scheduled orders allowing you to anticipate capacity problems before they occur.
Learn more about PBS Manufacturing Software or Contact Us – We are here to help.
---