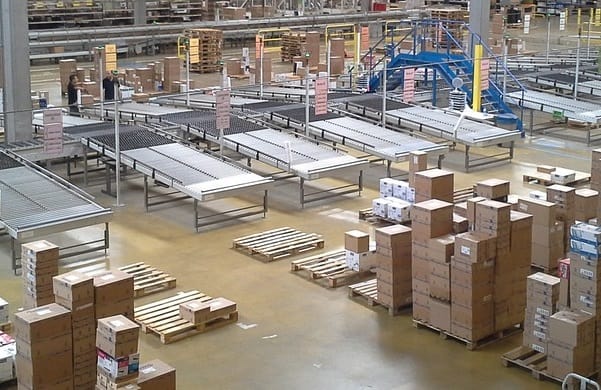 ---
---
Goal: 100% Item Identification Perfection
Hello again,
This post was written by Passport Software's President, John Miller, for companies that depend on timely and accurate shipping of their products for customer satisfaction and retention.
We hope you find it useful:
Timely and accurate shipping are primary objectives of a modern customer service strategy.
Achieving 100% accuracy in order fulfillment is a very practical goal for distribution and some service and parts businesses. How do companies go about achieving it?
And why do some companies fail?  There are several reasons that I have observed, but the primary reason for failure traces to a lack of awareness of the technologies and business process improvements that are possible and affordable.
Many companies spend significant time and money having orders double checked manually, rather than implementing the simple technologies that help to achieve 100% accuracy.  The magic of barcode technology is the solution.
Barcode Technology
Barcode technology uses machine-readable numbers and characters to achieve 100% accuracy in product identification. After decades of use, most manufacturers utilize barcode labeling directly on their products and packaging to enhance the ease and accuracy of identification.
We see this in the grocery store at the checkout counter as our purchases are scanned and our bill tallied. Not all items are easy to barcode. Produce is one example. Many produce items do have small tags with either barcode or numeral item numbers, but often times the clerk has to look up a number and key it into the register.
There are also those pesky plastic bags that are sometimes hard to scan and may require the clerk to key in the item number.  But overall, it works great! Fast and accurate!
Cases or boxes that contain multiple units of a product each have their own unique item number, so that when scanned they are correctly identified with the correct count of that specific packaging. Selling a case of six, but only charging for one item is not a way to make money or track inventory accurately.
Barcodes also make it possible for self-checkout at many retail stores.
Inventory Processing
There are many ways to manage the inventory processing cycle to achieve 100% accuracy, starting with the receiving process.  By scanning all inventory receipts, we insure that our inventory starts out accurate.  If an item received does not already have a barcode on the package, you can print a label at the receiving dock and affix it to the product.
You will want your warehouse person who is most detail oriented to manage this job because if the product is mis-labeled at the receiving dock, it will be wrong all the way through.
Once product is correctly received and put away, the next step  is order picking, packing, and shipping.  Barcode technology is used in this process based on your needs and decisions.  Barcode devices may be used in any step you choose, but the best solution includes scanning items as they are packed into the shipping container(s) for each order.
The scanned items are checked against the order and tallied to insure correct counts of the correct items.  Errors are reported to the packer for correction.
Packing Station
Imagine a packing station where a packer first scans an order number on the picking ticket that accompanies the bin of picked items.  Their computer displays that order confirming the correct customer and presenting the total calculated volume and weight for the ordered items to help the packer select the correct carton(s) size.
The first carton code is then scanned and the packer begins to scan the items and fill the box. Each item is logged as it is placed into the box providing a detailed contents list of each box in the shipment for multi-carton shipments.
If an incorrect item is scanned, the computer beeps. The quantity ordered and the quantity scanned and packed are updated as the scanning proceeds insuring accuracy. The feedback to the packer is immediate.
Once all items are scanned and packed, the carton(s) may be placed on a scale tied into a shipping system for freight decisions and calculation of cost, which may be added to the order.
At that point shipping labels are printed, and if the order is a credit card order, the credit card may be processed on the spot with an invoice printed out to include in the carton if desired. If the credit card is declined, the order may be put on hold.
Picking Strategies
There are alternative picking strategies where certain pickers cover certain rows of the warehouse and orders are assembled in a staging area, but we will cover that in a more advanced warehouse discussion.
What we have covered will allow you to eliminate shipping errors and the frustration your customer transfers to you via an irate phone call, not to mention the premium freight to overnight the correct product and return the wrong one.  Shipping errors are very costly and harmful to customer relationships.  We want to help you eliminate them.
I hope this has given you some ideas about how to improve your order fulfillment process.  Please Contact Us for assistance in automating your warehouse functions, we are available to help.
PBS Pack-N-Ship™ provides bar code scanning and box packing functionality integrated with Starship shipping software.
Optional integration with Starship Interface to choose carrier and service enables you to better manage freight costs and use shipping as a profit center.
---