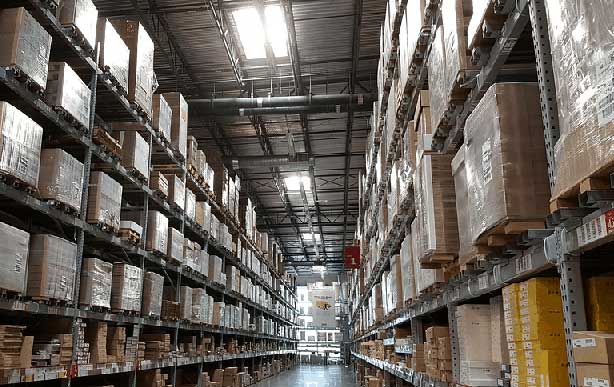 ---
---
PBS™ Distribution for Small to Mid-Sized Companies
Hello again,
This post is for distributors who are vetting a new warehouse management system. We hope you find it helpful.
Truthfully, if you were starting out today, would you make the same choice to build your own business?
You may have started out working for a large corporation, but decided that you had higher aspirations and went you own way.
After struggling through the startup phase wearing many different hats, including janitor and chief cook and bottle washer, you achieved growth and success because you did a great job of building a team and solving problems that your customers brought to you.
Flexibility
As a result, you know your business better than anyone else could. You know the details of what makes it work successfully. So, choosing distribution business software for your operation begins with the question: Which distribution software for small business is flexible enough to support your way of doing business?
Another factor in your choice is the distribution industry itself.  The competitive landscape created by the internet with all the sourcing and price shopping capabilities has raised customer expectations and made robust distribution software a necessity.
From the shopper's ability to easily place an order followed by fast, accurate fulfillment and shipment tracking, distribution software for small business plays a leading role in success.
Regulatory Requirements
The complexity of the taxation and other regulatory requirements that are imposed by all levels of government is a hot topic for distributors.  Today lawmakers at all levels assume that technology will provide the solution to any crazy tax or regulation that they can dream up.
So, your choice of distribution software for small business has to provide tools to support compliance with Wayfair Sales and Use tax and other regulatory requirements.
Streamline
A distribution management system that can help you continue to grow and achieve your goals, from streamlining your business processes while eliminating errors with barcode technology, to compliance with the new Wayfair Sales Tax requirements and other regulatory requirements will only grow in importance.
Thousands of companies have used our distribution software and our business process consulting services for improved speed, efficiency, accuracy and satisfied customers
Passport Software
We are business systems experts.  Let us help you.
PBS™ Distribution offers flexibility, sophisticated functionality, and insightful reporting at a more affordable price.
To learn more call 800-969-7900. Or Contact Us – We are here to help.
---