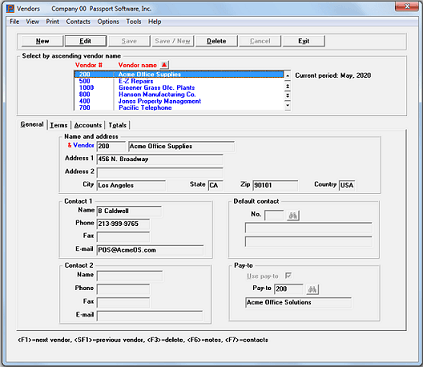 ---
---
Automation for Efficiency and Better Financial Reporting
Hello again,
This post is for small to medium sized businesses that are vetting new accounting software systems. We hope you find this helpful.
Are you manually tracking or using workarounds such as spreadsheets to compensate for an outdated system? Now may be the time for an upgrade to an effective and comprehensive automated solution.
As a small or medium sized business, it is likely you have established some best practices in order to provide accurate data to your accountant for year-end reporting, as well as accurately track your financials.
As your business expands and there are numerous expenses and payables to track, automation may be helpful in helping you to avoid oversights, errors, and eliminate redundant entry.
Accuracy
Keeping accurate and current records is essential and (according to the IRS) it's usually best to record transactions on a daily basis.
Monthly reviews are generally recommended for double checking invoices, payables sent and received, and for balancing your books.
As the number of financial transactions increase and become more complicated, it may be beneficial to invest in comprehensive accounting software for small business.
Automation
Automation can help you stay on top of accounts that are past due and provide real time data needed to keep accurate billing records.
An automated accounting system can increase productivity and help save time to free up your staff for other essential tasks.
Accounting software also provides data that you can back up on premise on in the cloud. Also, automated data aggregation can save time spent going through archived data stored on spreadsheets.
Reporting
An effective accounting software system for small business will provide in-depth reporting to give you a bird's eye view of your financials and provide business insight for better decision making.
Accounting software provides data aggregation for efficient tracking, and you can easily provide critical financial information for your accountant at year-end.
Passport Software provides comprehensive and affordable accounting software for small business and mid-sized companies.
To learn more call 800-969-7900 or contact us – we are here to help.
---