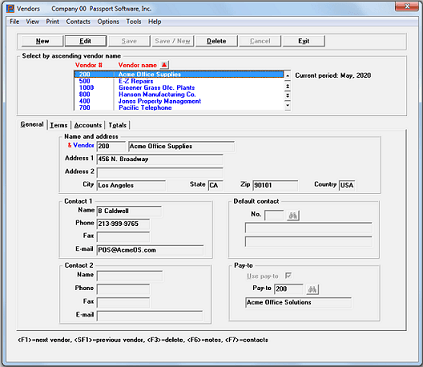 ---
---
Benefits of Visibility: Eliminate Best-Guess Planning
Hello again,
This post is for the smaller manufacturing business, as well as for mid-sized manufacturing companies. We hope you find this information useful.
MRP and ERP systems have been around since the 1970's helping companies streamline operations; however there are still a number of manufacturing companies that have never taken that step.
Scaled to meet your unique needs
Here's the thing, the vast majority of systems available today are targeted for the middle and upper tiers of the manufacturing industry. PBS™ Manufacturing has been designed and written to serve the needs of the small and small-medium manufacturers.
Our friendly and expert consulting can scale the system up or down to meet your unique needs.
According to a recent Manufacturing Business Technology survey, 36.6% of their readers still aren't using the technology.
Some of the top reasons for this are:
1. Our company is too small
Passport Manufacturing clients have anywhere between 15 and 100 employees and $2 million to $60 million in annual revenues.
2. Current systems are good enough
Our solutions provide a feature-rich fully integrated approach to financial, operational and management needs.
3. We don't have the manpower or resources to run it
To our knowledge, we've never had a client hire people just to run our system. In fact most companies find it allows their existing staff to do more in less time.
4.Too busy to implement a new system
Passport's implementation process isn't all that time consuming or invasive. Unlike bigger systems, a typical implementation can be, and should be completed between 60 and 90 days.
5. Don't feel we could afford it
The average first years' total cost of a Passport™ solution is way below the cost of the majority of the systems (typically $100,000 or more) and ROI is achieved within the first 24 months in most cases.
Our friendly and expert consulting can scale the system up or down to meet your unique needs.
You may not know if a system can help you improve any of these areas, however, it's quite easy to find out. Let us help you through that discovery process. You can start the process very simply by giving us a call today.
Learn more about PBS Manufacturing Software for small businesses and mid-sized companies. Or contact Dave Dorsey – ddorsey@pass-port.com or 800-969-7900 x145.
---