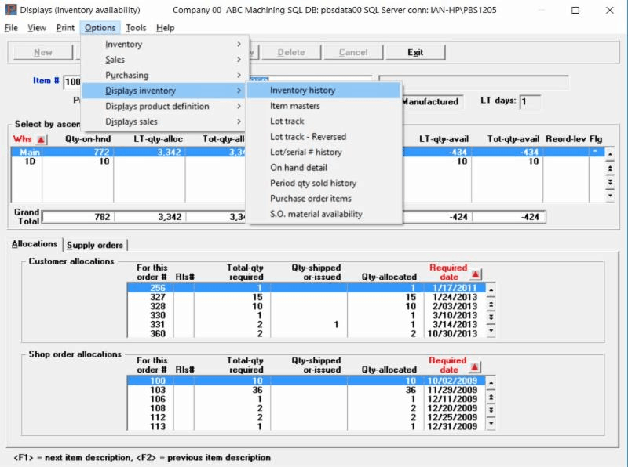 ---
---
PBS™ Manufacturing – Compensate for a Qualified Labor Shortage
Hello again,
This post is for small to mid-sized manufacturers and was written by Dave Dorsey, Passport Software's Manufacturing Sales Consultant. We hope you find it useful:
I've been speaking and working with manufacturing companies since the mid 90's.  As a result, I hear a lot of what is going on, first-hand.
If you are reading this, chances are there have been many challenges that you have faced and overcome over the years. Congratulations!
So how do you improve or gear up for the current or next challenge?
Streamline
It seems that the most common issue facing small manufacturers these days is finding qualified people to work.  Many of you have told me business is good, that you're growing – but you can't find the people you need to get orders out the door.
The right manufacturing system can help make up for that.  Why?  Because much of the time spent with your current system involves redundant data entry, or you simply can't find the information you need quickly and easily.
If you are using an accounting system, and some other tool for handling the operational side (such as a spreadsheet); a database; or a custom piece of software; or even a white board – it's likely your staff is entering the identical information in multiple systems.
This is a huge waste of time, and it can also lead to errors that you can't easily pin down.  A fully integrated system can save many people hours a week – time that could be spent getting orders built and shipped.
Affordable
You might ask how you can afford a true ERP system?  That is a fair question, as most of the systems out there are geared to the large manufacturer.  Passport focuses on the small and small-medium manufacturer.  We offer a basic system that can be added to as your needs change and as you grow.
Here is one example of how the right system can be cost justified.  One of our customers had weekly production meetings every Monday and the production manager was tasked with providing several reports for that meeting.
In their old system, he had to spend between 3 and 5 hours every week entering data from their system into a spreadsheet.  Once they purchased PBS Manufacturing software, he could come in on Monday morning and run the reports he needed in a matter of minutes.
If you figure his burdened hourly rate at say $60/hour (total guess) times an average of 4 hours per week, that's $240/week for just this individual.  That's over $12,000 annually paid out for one person!
Give us call soon and see if we can help you do more, with less.
Call Dave at 800-969-7900 x145. Or contact us – We are here to help.
---