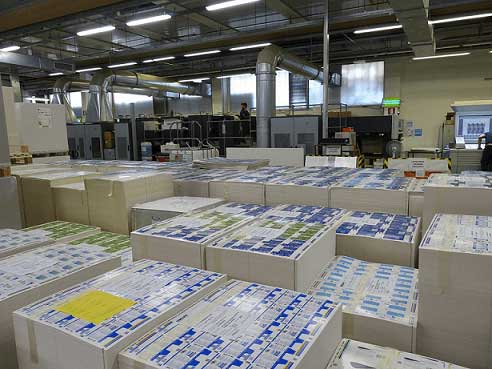 ---
---
Would you like to reduce inventory and increase productivity?
Hello again,
For 30+ years Passport Software has been providing solutions for small manufacturing businesses and mid-sized operations.
With thousands of installations and knowledgeable consulting, it is likely we have helped companies with challenges similar to yours. We hope you find this information useful.
Success Story
A manufacturing company (who provides cleaning products nationwide) in the greater Pittsburgh region was running on older equipment that was beginning to show signs of pending failure.
They knew that their legacy software solutions wouldn't be supported on newer hardware and operating systems.
Though they dreaded upgrading their systems, it was finally time to do so.
In fact, not only where they able to successfully replace their old ERP system, they were able to do many things better and faster with PBS™ Manufacturing.
Their plant/production manager stated; "When it comes to my daily processing; inventory, specifying product costs, identifying shortages and such, you've cut the time it takes in half or better."
Training
He was originally concerned about training up a backup for his position, someone who could cover his job when he was out of the office.
Once he had a complete grasp of the tasks he needed to accomplish in PBS Manufacturing each day, he was able to train his backup in about two hours. He then went on to say "You guys delivered exactly what you promised."
Efficiency
Another key staff member indicated "Invoicing in our old system took me about an hour and a half a day on average. If it takes me 30 minutes now it's taken too long." She also shared "The system was simple to navigate and easy to learn and the standard reporting has been great."
All in all, PBS Manufacturing has allowed them to upgrade their network, replace their old, antiquated systems, while at the same time it's helped them to become more efficient as an organization.
But how do you know if we can do this for you?  Well you can start the process very simply by giving us a call today. Let's work together to see if we can better prepare you for the future!
Our friendly and expert consulting can scale the system up or down to meet your unique needs.
Learn more about PBS Manufacturing Software for small businesses and mid-sized companies.
Or contact Dave Dorsey – ddorsey@pass-port.com or 800-969-7900 x145.
---