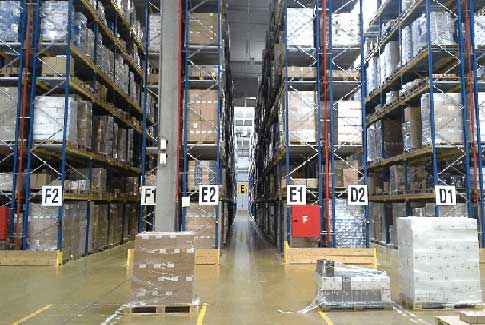 ---
---
Hello again,
This post is for small to medium sized manufacturing companies. PBS™ Manufacturing uses a modular software design to scale to your unique needs. We hope you find this post useful for determining if your business can benefit from an MRP tool.
MS Module
The Master Scheduling and MRP module (MS), expands on the basic material planning tools available in the Inventory Management module, providing you with a complete, comprehensive, material requirements planning (MRP) tool.
MS is a "bucketless" MRP which means we can aid you in planning right down to the day. This assists you in getting the materials you need exactly when you need them rather than in the right time frame.
The beauty of Master Scheduling and MRP is it requires very little actual data input in order to use it. MS utilizes information from other modules to ascertain all of your supply and demand information.
Forecasting
While forecasting isn't appropriate for all environments, forecasting product demand can aid you in dramatically increasing your customer service levels by having products available to ship when a customer calls in with an order.
Ordering
Whether it's ordering material, rescheduling existing orders to better align supply and demand, or cancelling orders that are no longer necessary, the notifications will be available. If your planning rules are defined correctly, this can help lead to reduced inventory levels, and aid you in having the right inventory.
Inventory
So often, companies are carrying too much of the wrong inventory.  Having the material you need when you need it enables you to have customer orders shipping on-time leading to happier customers. The reduction in inventory, and associated inventory carrying costs, can also reduce the cost of doing business helping you to achieve a leaner, more profitable environment.
Learn more about PBS™ Manufacturing Software or Contact Us – We are here to help.
---