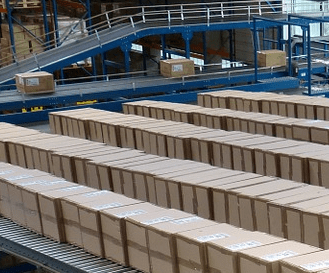 ---
---
Are you Producing Items that help Prevent and Fight COVID-19?
Hello again,
This post is for small to mid-sized manufacturers that are vetting new software systems in order to streamline and cope with business disruptions during the current health climate. We hope you find it useful.
From today until further notice, PBS Manufacturing software will be provided at no cost to manufacturers producing items that help prevent and fight COVID-19 (hand sanitizers, masks, and respirators etc.)
Please reach out at 800-969-7900 for more details.
The following letter is posted on Crain's and explains the need for various manufacturers to remain open during the current health climate.  It is addressed to the Illinois Governor and Mayor of Chicago from Mark Denzler, President and CEO of the Illinois Manufacturer's Association.
Essential Infrastructure
Dear Governor Prtizker and Mayor Lightfoot:
Manufacturers in Illinois continue to operate during this novel coronavirus pandemic while taking every possible step to ensure the safety of their families, employees and communities.
Nearly 600,000 women and men are working on factory floors today across the state to make products essential to the health and safety of all Illinoisans.
Many of these companies are currently repurposing their facilities to make emergency items such as respirators, generators, sanitizer and other equipment.
Illinois manufacturers are stepping up to this global challenge and making the essential products that our nation and it's residents require at this time including nutritional food, medical equipment, pharmaceutical products and therapies, fuel, components for the power grid, vehicles and equipment for our first responders, and more.
The Illinois Manufacturing Association is requesting your support for designating all manufacturing facilities, supply chains, distribution centers, and their employees as "essential infrastructure," "essential businesses," and "essential employees," to ensure clear, consistent, and uniformly aligned rules and regulations as Illinois responds to this public health crisis.
Actions that threaten the closure of critical manufacturing companies and supply chains will have a devastating impact on our ability to make these essential goods and products that our nation needs more than ever today.
We strongly encourage you to deem the manufacturing sector as essential so they can continue making lifesaving goods and services.
To learn more about Passport Software's manufacturing software offering for small businesses and mid-sized companies call 800-969-6900.  Or contact us – we are here to help.
---