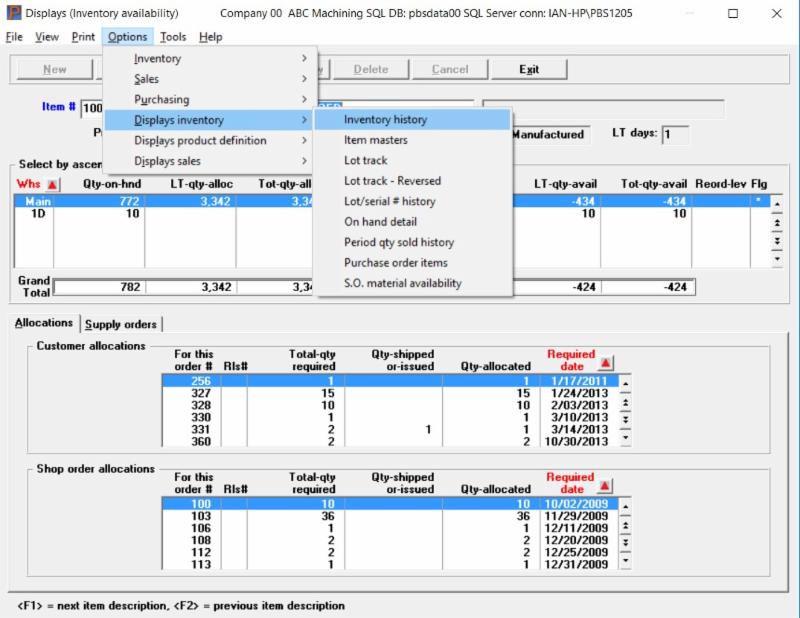 ---
---
A Comprehensive Manufacturing ERP Solution for Small to Mid-Sized Companies
Hello again,
This post is for small and medium-sized companies that are vetting new manufacturing software systems. We hope you find it useful.
Digital transformation for the smaller manufacturer can be both comprehensive and cost-effective. A smaller shop needn't rely on costly or cumbersome tier-one solutions that don't scale to meet their unique needs.
Partnering with a manufacturing ERP provider that gears solutions to smaller operations can enable you to find a robust system that is effective yet affordable for your company.
Partnership
When vetting your manufacturing software for small to mid-sized companies, it's important to partner with a software provider that is experienced and offers expert consulting.
Your manufacturing consultant should provide you with the necessary information to enable you to determine if the software is a good fit for your operation. Your Partner should provide smooth implementation, training, and excellent support as well.
An effective partnership offers advantages over time, as your software provider can help you scale up as your company grows and your needs expand.
A smaller shop may initially need better inventory tracking and streamlined purchasing, yet grow into an operation needing better capacity planning and more effective job costing, or the need to increase visibility in other areas of their company.
A modular solution that scales up as your company grows can help you tailor your system to your company's unique needs. And, an integrated accounting solution helps you gain control of your financials and can provide in-depth reporting for better business intelligence.
Prioritize
It's important to identify your top requirements for a new manufacturing system in order to solve the various challenges you face.
A comprehensive manufacturing ERP system will help you gain control of your shop floor and increase visibility. Better inventory management will enable you to have materials on hand when you need them, and improved visibility can help increase overall productivity.
Streamlined purchasing processes ensure more timely and accurate ordering of raw materials. And, manufacturing software that allows you to enter alternate suppliers in the system can be useful when you are faced with disruptions in the supply chain.
Passport Software
PBS™ Manufacturing software for small businesses and mid-sized operations can help you streamline your operational processes including inventory management, order processing, purchasing, job costing and much more.
Our manufacturing solution is robust yet affordable and is a modular solution – select only the modules you need and scale up as your company grows.
With expert consulting, training and support, Passport Software can help your operation gain visibility, streamline processes, increase productivity and profitability.
And, PBS™ Manufacturing integrates with PBS™ Accounting for a complete manufacturing ERP solution. Better financial visibility and in-depth reporting provide business intelligence for better decision-making.
To learn more about our manufacturing software for small businesses and mid-sized companies call 800-969-7900. Or contact us – we are here to help.
---