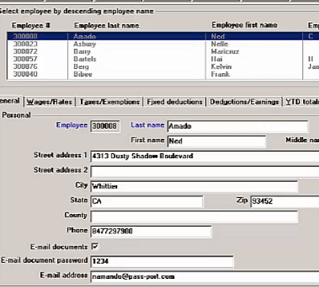 ---
---
PBS™Accounting for Small Businesses and Mid-sized Companies
Hello again,
This post is for RealWorld® users or companies who have outgrown their entry level accounting software. We hope you find it useful.
Passport Business Solutions is reliable and full featured with excellent audit trails. PBS™ is a flexible accounting software solution suitable for virtually any medium-sized or small business.
Here is a brief overview of various features in version 12.05 presented by Mark Bennett of Clarity Software Systems.
The screen comes into focus in less than a minute
Passport Software has made it easy to upgrade to Passport Business Solutions. Our EZ Convert™ utility migrates most data virtually automatically. Installation is safe and secure.
Using another early version software?
We may have data conversion tools to help you transition your company data into Passport Business Solutions.
Learn more about PBS accounting software for small business.  Or Contact Us – We are here to help.
---