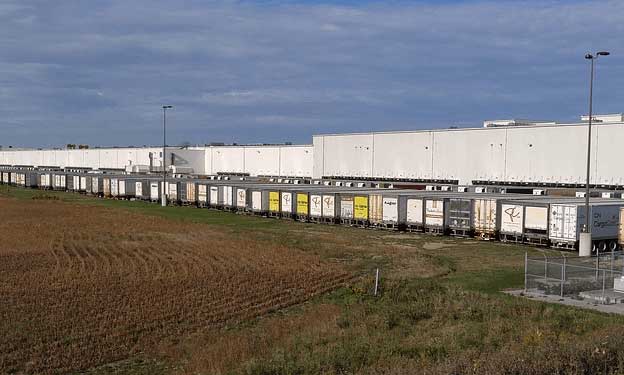 ---
---
PBS™ Distribution for Small to Mid-Sized Companies
Hello again,
This post is for small to mid-sized distributors who are vetting a new distribution software system. We hope you find it helpful.
Distributors face an array of common challenges on a day-to-day basis: Processes that are not integrated, not having the right inventory on hand, too much back stock, and manual tracking or information that is stored in the minds of employees which can hamper visibility.
Inventory Control
Does your company have the inventory on hand to prevent shipment delays or rush orders from vendors?
Low inventory levels or incorrect inventory can increase shipping fees and hamper on-time deliveries to your customers, interfering with customer satisfaction.
High levels of slow-moving inventory hampers cash flow.
If you are manually tracking or having to create manual workarounds with your current system, the strategy of "just in time" inventory is hard to implement.
Important details on clipboards or that are stored in the minds of employees can lower visibility and make planning difficult
Having distribution business software that matches your unique processes and a system that provides you with the ability to manage the order flow from purchasing to shipping – as well as a distribution solution that helps you manage a large number of SKUs – can help you gain control of the inventory in your warehouse.
Customer Service
On-time delivery is crucial to customer satisfaction. Distribution software will automate your processes to increase operational visibility and integrate information from different departments to streamline order management.
Order history is readily available with an automated system, as well as information about inventory availability, and purchasing becomes streamlined as well.
Financial Visibility
Real time reporting provides business intelligence for better decision making for your company. You can monitor, make adjustments and free up cash flow.
Distribution software for small business and mid-sized companies can help you manage inventory levels to meet customer demand, as well as prevent cash flow becoming tied up in back stock.
A full Distribution ERP solution integrates your financials, provides financial reporting, and frees up wasted time and effort from manual tracking.
Passport Software
PBS Distribution software easily manages inventory, orders, purchasing, and provides a complete ERP solution for your company.
Our software is flexible and customizable – buy only the modules you need now and, as you grow, add-on.
In addition, PBS Distribution integrates with our accounting modules to provide you with a complete ERP solution, including flexible comprehensive reporting so you can use the data to make better business decisions.
PBS Distribution software for small business and mid-sized companies also helps with Wayfair Sales and Use Tax compliance management for remote seller laws.
Call 800-969-7900 for more information. Or contact us – we are here to help.
---