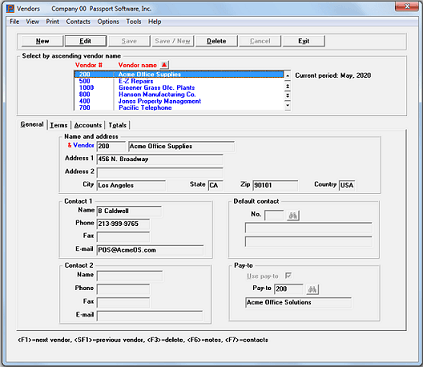 ---
---
PBS™ Accounting Software for Your Business
Hello again,
This post is for small to mid-sized businesses that are vetting new accounting software. We hope you find it helpful.
Your company may have been using an entry level accounting solution or manually tracking important financial data, but as your business expands, your outdated system will no longer meet the demands of your growing company.
A comprehensive accounting system can provide the necessary functions to track and manage your company's financials.
A more robust software solution offers features that go beyond an entry-level system, and can save time, effort and provide immediate reporting for better visibility of your financials.
Growth
As your company grows, you may find yourself using workarounds and wasting time with redundant data entry.
Here are some questions you may want to consider asking yourself:
Has the amount of manual data entry become time consuming or overwhelming?  Is the increased need for manual tracking resulting in more errors?
Are your spreadsheets providing raw data but no real financial insight for your company?
Is there more than one system required to process your accounting data, and are you having to manually move data from one system to another?
If you are overwhelmed with workarounds and managing your data has become a hassle, a robust automated system can aggregate your data and simplify your accounting processes.
Accounting ERP
Small to mid-sized companies may find tier one solutions cumbersome or unaffordable.  Passport Software provides a powerful and affordable Accounting ERP system that is comprehensive, easy to use and scales to meet the needs of a growing business.
You can streamline your financial management and gain an overall bird's eye view of your financials with in-depth reporting to provide business intelligence for your company.
Our accounting software can be utilized as a stand-alone system, or it optionally integrates with PBS Manufacturing or PBS Distribution business software.
PBS Accounting is a flexible system that can scale to meet your company's unique needs, and with thousands of installations throughout the U.S. and Canada, our expert consultants have the experience to help you determine of PBS is a fit for your company.
Call 800-969-7900 to learn more. Or contact us – we are here to help.
---