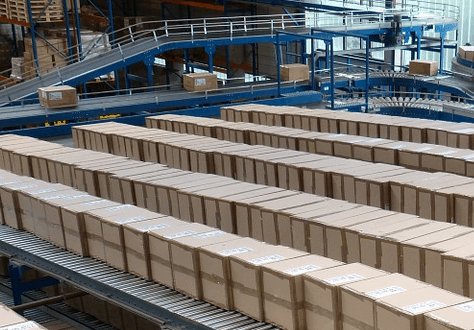 ---
---
MRP manufacturing software for small businesses
Hello again,
This post is for small businesses and medium sized manufacturing companies. It's written by Passport Software's manufacturing consultant Dave Dorsey. We hope you find it useful.
MRP
When consulting with smaller manufacturers I often get the question "Why do I need to use an MRP system? We get by just fine without it."
What I find is many smaller manufacturers believe they can get by without a formal Material Requirements Planning (MRP) tool. They attempt to manage inventory using spreadsheets, or even worse, by the seat of their pants, and hope for the best. Does this actually lead to success? In some cases, using spreadsheets to accomplish a task like MRP results in an improvement over the "fly by the seat of your pants" method, but the results can be deceptive.
I'm going to share an example I once saw in the field of just what can happen.  All names have been changed to protect the innocent!
PBS™ Manufacturing
A customer once purchased the core applications of PBS Manufacturing to replace their current inventory system as the old system wasn't meeting their needs. The inventory system they were using was integrated, but designed more for a distribution environment. The owner's goal was to replace their system but to avoid "rocking the boat" too much.
When they decided to invest in the system, I made it clear to "Joe" (the owner), that we could certainly help them accomplish their goals but that they needed to consider raising the bar quite a ways if they really wanted to be successful. I also made it clear that I would continue to push them to raise that bar until they started to do so.
We did just as the owner asked, replaced their old system and we didn't rock the boat too hard. The staff caught on quickly and the implementation was very fast and smooth.
The problem was they were still in the same position they started in. They essentially had an invoicing tool that integrated with their financials. They were tracking basic inventory but not really even doing that well since they didn't do anything with the information until the end of the quarter. A physical inventory would correct the numbers and off they'd go for another three months.
Two years of inventory on the shelf
While logged into their system helping out with a support issue one day, I had randomly picked an item to take a look at. I happened to notice that they had in excess of 3,000 of this item in stock. I also noted that they had an average daily usage of 3.5.
In other words, they had more than two years of inventory sitting on the shelf. I decided to follow this through a little further and checked the cost. This was a reasonably inexpensive part at $.80 a piece but when you extend that by the 3,000, it starts to shape up to be a larger investment. For this one random part they were sitting on $2,400.00 worth of inventory.
At this, I decided to dig a little deeper and was able to quickly identify a few more parts that had a similar problem. It didn't take but a few minutes looking through their Item Master file to identify more than $10,000 worth of inventory that would take well over a year to consume at current rates.
I immediately scheduled a few minutes to have a conversation with "Joe" regarding his inventory problem. The initial reaction was as expected; "it's only one item…" Upon sharing a few others I was finally able to get "Joe's" attention.
A well-meaning buyer without proper tools
How did this happen? A well-meaning buyer saw an opportunity to save some money. They needed some quantity of this particular part and found a much better price per part when they ordered several thousand of these rather than the few hundred they needed at the time.
They never considered the overall cost of carrying that inventory and the fact that they were tying up the companies cash assets in material that wouldn't be converted into revenue for months if not years.
These are common mistakes made in a small manufacturing company, mistakes that can be easily overlooked and just as easily prevented. Some of this can be prevented through training.
For instance, this could've been avoided by teaching the buyer to understand the overall implications of actions like this. The problem is you also need visibility. Without the proper tools, all of the training in the world won't help prevent this from happening.
A good IM system
Implementing a good inventory management system goes a long way to helping provide your buyer with the information they need to make better buying decisions. All of the information I pointed out earlier was quite visible and on one screen no less.
The company chose not to use their system to aid them in material planning and instead, chose to rely on the good old "fly by the seat of your pants" or "best guess" method.
It took pointing out the error of this through visibility of their real data to finally drive home the fact that they needed to begin to do much more with their business system. The best part is they already owned the tools they needed to achieve this, they just needed proper training, and to embrace the approach.
After a few short training sessions, they began to understand the big picture, and also identified areas where they had become lax in their management of data in their system. A short time later, after they completed cleaning up some of the older data in their system, they were able to begin utilizing PBS Manufacturing to get a handle on their inventory. The result:  A reduction of inventory while at the same time an increase in on-time deliveries.
Perhaps it's time you review your situation. Are you doing all you can to take advantage of the data at hand? Do you have the proper tools to be able to do this? If not, then maybe it's time to invest some time and money in improving your operation so you can get the most out of your staff.
If you think some of this might apply to you, give us a call today!
We hope you found this post useful – Learn more about Passport Software's MRP for small businesses and mid-sized companies.
Dave Dorsey has been involved with business software for 30 years and manufacturing software since 1995. During this time he has had the opportunity to work with hundreds of manufacturers, who made a variety of products in many different ways. Reach him at ddorsey@pass-port.com or 800-969-7900 x145.
---