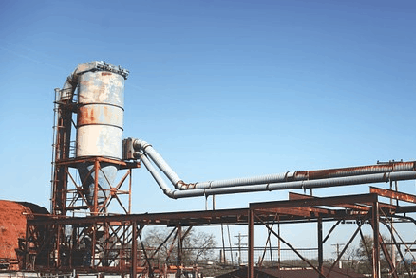 ---
---
Prepare for the Upswing With Small Business Manufacturing Software
Hello again,
This post is for manufacturers with small businesses or medium sized companies. The following is written by Passport Software's manufacturing consultant Dave Dorsey. We hope you find this information useful:
Having spoken with many small manufacturing companies over the past 6 months, I am convinced we are definitely experiencing a much improved business climate.
A Midwestern manufacturer received a $2 million order in January, when traditionally January and February have been very slow for them. When we spoke again in March, the owner told me he'd received another order almost as large.
Another company in Arkansas, whose sales had been stagnant for several years, received a new contract which put them on track for a 13% increase.
Improved Business Climate
Nearly all of the companies I have spoken to have been very positive about the outlook for American manufacturing.
Industry Week echoed this sentiment in an article on April 4th titled "US Manufacturing Keeps Expanding at Robust Pace."
"America's factories continued to expand in March, demonstrating momentum in an industry that struggled for the better part of the last two years, according to the latest data from the Institute for Supply Management."
The article goes on to state: "The manufacturing index, which has increased in six of the last seven months, underscores building optimism among factory managers. In the U.S., the ISM measure of export orders climbed to the highest level since November 2013, indicating improving global demand."
Not only is growth being seen in the manufacturing sector, it's growing at the highest rate since August of 2014. The ISM's Diffusion's index was at 57.2 in April. To put that in perspective, anything above 50 represents growth, and numbers seen as a positive in recent years were hovering around 51. Manufacturer's inventories are shrinking and their backlog of orders is growing. The result is manufacturers are hiring to meet the growing demand.
Upgrade your Business System
So what will you do to take advantage of this revived business climate? Maybe add or replace equipment on your production floor? Hire more staff? Upgrade your business system?
Now is the time to update your technology and infrastructure to help you better manage expanded demands, before you're too busy to do something about it. A new business system will go a long way towards streamlining your operation, and provide the following benefits:
1. A good business system provides you with faster, more accurate information, allowing you to make better decisions.
2. Accurate inventory numbers, material needs, production and shipping schedules ensure you have the inventory and manpower you need to meet your customer's needs more efficiently.
3. Through better planning, many companies see a noticeable decrease in product lead times allowing them to not only meet, but often exceed customer expectations. This alone can improve your competitive advantage and lead to increased sales.
Prepare now for your company's future growth – Give me a call today to begin the discovery process: Dave at ddorsey@pass-port.com or 800-969-7900 x145.
Learn more about our small business manufacturing software for small and medium sized companies.
Dave has been involved with business software for 30 years and manufacturing software since 1995. During this time he has had the opportunity to work with hundreds of manufacturers, who've made a variety of products in many different ways.  
---