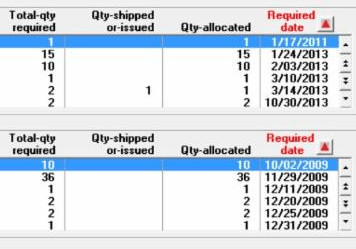 ---
---
Manage Business Disruptions with Manufacturing Software
Hello again,
This post is for small to mid-sized manufacturers that are vetting new manufacturing software. We hope you find it useful.
The following is sourced from inc.com which has been reporting on how small and mid-sized companies across the U.S. have been preparing for business disruptions related to the current health climate.
The following scenario is one that may be common among many manufacturers.
Solution Focused
Pacific Manufacturing in San Diego manufacturers knitted apparel and accessories such as socks.
Pacific has locations both abroad and in the U.S. They have staggered shifts for their shop in China for social distancing after having implemented a two-week quarantine.
For their U.S. office employees, Pacific extended their paid sick-leave policy, implemented a temporary hiring freeze, and are testing a remote work policy which could go into permanent effect.
Their CEO Harold Robison predicts a significant drop in revenue due to the drop in demand and a possible economic downturn.
"If no one's going outside, they're not buying apparel," he says. "We're all kind of waiting to see if it's going to be back to normal in 60 days, or if this is a new reality."
Streamline Your Shop Floor
PBS Manufacturing software for small businesses and mid-sized operations allows you to increase efficiency and productivity.  You can accomplish more throughput with fewer employees compared to manual tracking or using an outdated system.
Our manufacturing system can save you time and effort on redundant entry and reduce errors.  PBS Manufacturing scales up or down for a complete ERP system.
Our manufacturing system requires the PBS Accounting AP and AR modules, and a full integration with our accounting ERP is optionally available.
You can streamline your financial management and gain visibility over your entire operations for better business insight and decision making.
Our Manufacturing ERP can help you prevent wasted time searching for data stored on various spreadsheets or housed in different systems.
In addition if your business is disrupted by employee absenteeism, having your data aggregated in one system prevents you from depending on key absent employees that may have key info stored in their heads.
To learn more call 800-969-7900 or contact us – we are here to help.
---