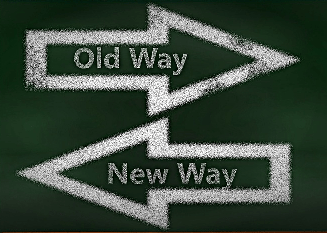 ---
---
Managing Lot Controlled or Serialized Inventory
Hello again,
This post is for small to mid-sized manufacturers who are vetting a new manufacturing ERP system.
PBS™ Manufacturing helps solve many problems manufacturers encounter every day, including managing lot controlled inventory and serialized inventory.
The following is sourced from a webinar presented by Ian Creswell, Passport Software's business intelligence and reporting advocate.
Lot Tracking
Many companies need to track lots on product or serial numbers on product. Most don't mix the two, although there are occasions where they may.
PBS Manufacturing software has a powerful capability when it comes to managing and tracking your inventory and can handle both lot control (which is required in many types of companies such as foods, chemical compounds, beverages, and those required by the FDA) and tracking serialized inventory.
There are two ways to track lots in the system – one way is track them top to bottom, including every ingredient or sub-assembly.
Some companies only track lots on their finished products, but either way you've got complete control for single or multiple customers.
You can determine on an item-by-item basis to track lots or not. PBS Manufacturing is flexible and can work effectively in many types of situations, rather than being limited to a single way of solving a problem.
Using lot control, you gain a higher level of visibility.  You can view a full history on any lot controlled item in the system – when it was received, how many, under what order number, where it was issued – you can view the full historical account for a lot from inception to finished product.
There are companies that are not required to track a lot, but they choose to. For example, a company can deal with a potential quality issue by tracking the lot back to the vendor, in the event that the vendor may have switched to a lower quality product.
Manual lot tracking may be cumbersome due to having to dig through piles of paperwork or three-ring binders.  Automation accomplishes this with minimal effort.
Serial Number Tracking
The same set of programs (in general) work for serial number tracking, although there are also several specific programs written for this.
Each unit presumably has its own serial number, which is a key difference from lot tracking. You can override this process and interchange these a bit, but as a general rule lot tracking assumes you are producing one large lot and assigning one lot number to the individual units.
You can use serializing to identify each unit uniquely and for warranty tracking or tracing the history on an item.
You have choices in tracking an item, such as tracking serial number on all transactions, at the point of sale, time of shipment, and date received. This is true for both lot and serial number tracking.
You can ensure as you are loading up a truck that you are pushing the right materials to the right customers.
PBS Manufacturing software helps automate and enable lot and serial number tracking with minimal effort.  It's important to be able to do this in a lot of environments even where it's not required.
For more information contact Dave Dorsey at 800-969-7900 x145. Or Contact Us – We are here to help.
---