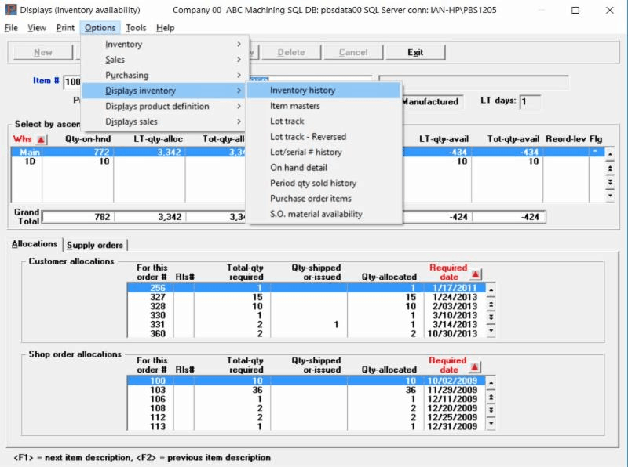 ---
---
Managing Supply Chain Disruptions
Hello again,
This post is for small and medium-sized companies that are vetting new manufacturing software systems. The following supply chain data is sourced from Thomasnet.com – we hope you find it useful.
Global supply chain disruptions have affected shipping routes, ports, and air freight carriers which has resulted in component shortages or delays for many manufacturers. Many shops are now re-sourcing the raw materials needed for production.
In a recent survey conducted by Thomasnet, 83% of manufacturers say they are likely to reshore the sourcing of their components. This number is up from 54% in March 2020.
Limited Availability
High demand and limited availability are causing price increases for housing and construction materials. Many manufacturers producing these items are experiencing production delays due to materials shortages.
The automotive industry is also experiencing shortages in components and parts, especially chips. The pandemic resulted in many closures of plants making the components needed for chip manufacturing, which has contributed to delays.
Manufacturers are now trying to source from North America when they used to get materials overseas. Hence, the huge movement to accelerate reshoring and local manufacturing.
Raw Materials
The average American is now experiencing supply chain shortages that affect their everyday lives – lead times of up to 6 months for a new car, shipping delays and price increases on car parts for repairs, inflated prices in residential HVAC installations due to the copper shortage, rising sugar prices/food costs, and anticipated shortages on holiday gift items.
The supply chain situation has become cocktail party conversation fodder, as the general public has become all too aware of the shortages and shipping delays of needed items.
High Demand
Steel is in high demand as well as steel subcategories such as pipe and tubing – square, rectangular, various types of tubing and coils. Plate steel fabrication has increased 223% year-over-year.*
Currently, the top sourced services include metal working, CNC machining, stamping, sheet metal fabrication, machining, and food contract manufacturing.
Metal fabrication services specifically for stamping dies sourcing is up 200% year-over-year, driven by both demand or skill shortage. A lot of skilled diemakers are retiring, or being recruited from one shop to another.
Continued reshoring is being affected by the need for components produced by metal fabricators, plate steel fabricators, including those in used automobile assembly/sub-assembly.
Passport Software
If you are manually tracking, a good manufacturing system can help improve your supply chain management. PBS™ Manufacturing software allows you to enter alternate vendors into the system in order to have better visibility of your purchasing and pricing options.
And, PBS Manufacturing can help you adjust to rapid price changes by automatically calculating the price from the latest cost and utilizing your chosen costing method.
PBS Manufacturing ERP can help increase visibility, gain control of your shop floor, and streamline your operations for better efficiency and increased throughput.
Call 800-969-7900 to learn more about PBS Manufacturing software for small businesses and mid-sized companies. Or contact us – we are here to help.
*(Year-over-year percentage is calculated with this formula: [Current Year Earnings — Last Year's Earnings] / Last Year's Earnings x 100).
---