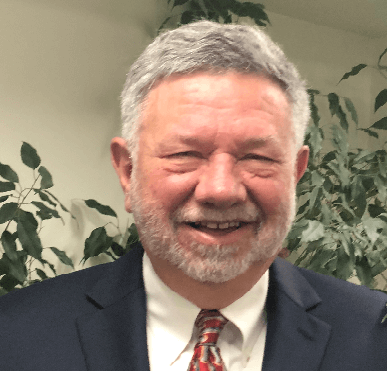 ---
---
Building Your Ideal Team of Vendors – Thrive in Times of Change
Hello again,
During this time of business disruption, how can you leverage an ideal team of technical experts to streamline and grow your company's bottom line?
Here are some thoughts by John Miller, President of Passport Software, Inc. We hope you find it useful.
Your Vision and Values
Because you are the creator of your small business, it is your vision and your ideas that are key to your success.
But, of course, as you succeed and grow you need a great team to help you; a team that shares your vision and your values.
And I would guess that there are times when you wish you had a fantastic team of technology experts to help you turn your visions into efficient business systems.
You have most likely marveled at some larger companies whose technology enabled them to implement ground-breaking improvements in customer service and other world-class solutions, products and services. But how could you afford that?
"Rent" your team
Passport Software is a software and services solution provider to supply chain businesses. Our employee and Partner teams bring hundreds of years of experience in many industries to create your team.
And, the best part is you don't have to buy them.
You can rent them just to solve the problems that you want addressed. And the next best part is that your team will continue to be available to further assist you down the road.
ERP Software – More of a service than a product
Enterprise management software is, realistically, much more of a service than a product.  It is expansive, addressing the needs of each key operating department in your company including accounting and finance, and it is detailed in meeting the needs of your business processes and administrative policies.
And because your business and the customers you serve, like all businesses, change over time, enterprise software must be flexible and customizable to adapt to changes in your market.
We have served customers for decades that have grown from small mom and pop operations to large national companies shipping thousands of orders each day.
We work to earn your business every day and to help you implement your vision.
Passport Software
PBS™ Manufacturing and PBS™ Distribution are modular ERP solutions that scale to meet your company's unique needs. You can select only the modules you need and add on as you grow.
We help companies streamline operations, increase efficiency, improve throughput, and can help ensure on-time deliveries.
Both PBS™ Manufacturing and PBS™ Distribution integrate with PBS™ Accounting to provide a powerful yet affordable full-featured ERP system.
Call 800-969-7900 to learn more about how we can help your small to mid-sized company with our Manufacturing Software or Distribution Software.
Or contact us – we are here to help.
---