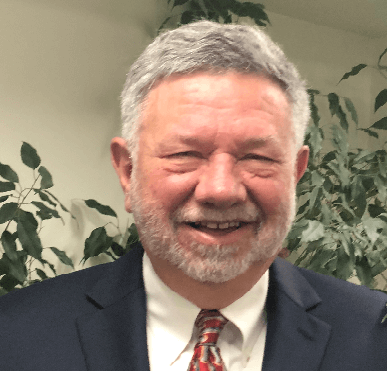 ---
---
Supply Chain Keys to Success
Hello again,
The following post was written by John Miller, President of Passport Software, who is a supply chain expert and has worked in many industries for four decades. We hope you find it useful.
The phrase "Supply chain" refers to the flow of raw materials from suppliers, through the processes of one or more manufacturing and fabrication companies to distribution and retail stores, ultimately arriving as a product in the hands of the consumer.
Supply Chain Management
Supply chain management continually looks at this ever-changing, evolving "chain" to trim costs while increasing fulfillment velocity and accuracy to meet the expectations of impatient consumers who "want it now" and at the lowest price possible.
It is a constant challenge, exacerbated by hiccups ranging from a pandemic to industrial accidents to cyber-crime.
Sometimes I am amazed that it works as well as it does, but then I remember the innate desire of people to help others. I admire good service and I try to show my gratitude to those who provide it.
The internet and computer technology have enabled almost magical supply chain improvements. This automation has dramatically upped the ante in supply chain business competition.
Companies succeed based on their ability to harness technology and meet the rising expectations of consumers.
Key Requirements for Success
What does it take to accomplish this goal to succeed and ultimately, to exceed customer expectations? Let's explore some of the key requirements of today's super-charged supply chain:
Personnel is key number one:
People are the number one requirement. Even technology has not altered the most important factor in the business process equation – people!
Motivated, well-trained, organized people with the right purpose-built tools are what makes a supply chain work, even in the midst of disruption.
Accuracy is key number two:
Mistakes cause customer dissatisfaction, employee aggravation, waste and increased costs. Mistakes will never do, not in the production process or in the assembly or kitting process, or in the distribution and delivery process.
To achieve 100% accuracy, the key is barcode technology. Advancements in this field have now given us two dimensional codes capable of storing much more vital information beyond just an item number.
Lot and serial numbers, expiration date, date of manufacture, and location of manufacturer are just some capabilities added to the auto ID function.
And RFID has added a whole new world of efficiency and capability, enabling collecting tolls as cars speed through a highway gate, and instantly tracking the contents of entire pallets of products being received or shipped. The goal of "zero defects" could not be achieved without this vital technology.
Streamlined business processes is key number three.
From automated stock replenishment to online shopping to accommodating special requests, the devil is in the details of the ordering and reordering process.
This means having the right inventory when it is needed and where it is needed. This is not an easy task and requires coordination and diligence along with technology, especially when life goes off the rails.
Effective Tools and Expert Assistance
Modern ERP (Enterprise Resource Planning) systems provide the tools to get these inventory jobs done. Pick and pack tools support distribution warehouse operations by helping to ensure the right products are quickly and accurately packed using the products' barcode labels and, finally, to ship by the least costly method and to capture the payment or bill the customer's account.
Easy to use tools is key number four.
Tools that are designed for their specific purpose and are easy to learn and use is vital. One size does not fit all. I have seen amazing manufacturers and distributors manage to get their jobs done with horrible tools, but asking your people to do so costs more and the results will not hit the mark needed to exceed expectations.
'Pretty' is optional, functional is imperative. In the interaction between people and tools, including hardware and software, too often this functional factor is missed.
The right tools pay for themselves many times over and in many ways that are not always obvious. A good quality barcode scanner may cost a little more initially, but when you divide that cost over the years of service and consider the time it saves because it is reliable and works well, the actual cost is pennies per hour of use.
Including the increase in work done by the employee made more efficient by using it only reduces the cost further.
This tends to be true of technology in general.  The cost of purchase and maintenance on any high-quality distribution or manufacturing system, measured by the conservative five-year usage standard, should reflect a wise investment in increased productivity.
Expert assistance is key number five.
Yes, this is a person or people. But it needs to be addressed separately. Why? Because, as said at the beginning, supply chains are evolving rapidly and the technology is too.  You are the expert in your business and that is key to your success.
Most likely, you are not expert in computers, barcode printers and scanner and labels, manufacturing or distribution ERP software, business process engineering, and most important of all, integrating all these things together to work seamlessly.
Invest in help. It will be worth it and it should guide and support your work to do the thing you really want to do – grow your business and increase your profitability.
To learn more about how Passport Business Solutions™ can help your company, call 800-969 7900. Or, contact us – we are here to help.
---