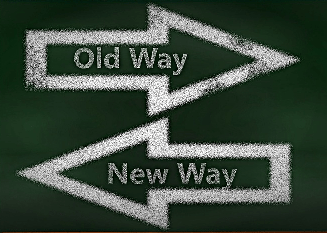 ---
---
Rising to the Challenges of Business Disruptions
Hello again,
This post is for small to mid-sized manufacturers who are vetting new manufacturing software. PBS™ manufacturing ERP allows you to accomplish more with less in times of business disruptions. We hope you find this post useful.
Many states have issued stay-at-home-orders but some manufacturers remain open for business due to providing supplies that help fight or prevent COVID-19.
There are many ways that manufacturers have successfully risen to the challenges of business disruptions due to the current health climate.
Working Remotely
Many manufacturers that remain open have been affected in similar ways, such as requiring sales reps and office personnel work remotely.  International travel has ceased and domestic travel is limited, and most meetings are now conducted online.
The only remaining staff on site are critical to operations, headcount for work stations may have been reduced, and workers may be wearing masks.
New Protocols
Protocols for increased cleaning and disinfecting frequency have been implemented, and notification protocols been developed for staff to self-report illness.
Manufacturers are developing supply chain risk management, monitoring vendors for possible interruption in the delivery of parts and materials.
Social distancing is encouraged with fewer internal meetings, and communications have increased to keep employees current on recommended safety measures and operational status updates.
Flexibility
Non-essential activities have been cancelled including training, plant tours, and hiring. Some companies are allowing staff to trade shifts in order to provide child-care at home.
For safety, some manufacturers have allowed employees to email working hours rather than use the same time clock, staff has been encouraged to eat lunch alone, and businesses have prevented staff from working at multiple company locations.
Meetings are often held in the open to allow staff to stand at least 6 feet for one another.
Passport Software
PBS Manufacturing software for small businesses and mid-size operations can streamline your operations and allow you to do more with less:  Less time, less effort, and our manufacturing system provides more throughput with fewer staff compared to manual tracking or using an outdated system.
From today until further notice, PBS Manufacturing software will be provided at no cost to manufacturers producing items that help prevent and fight COVID-19 (hand sanitizers, masks, and respirators etc.)
Implementation and training are charged by the hour, as well as a nominal annual upgrade fee.
Please reach out at 800-969-7900 for more details. Or contact us – we are here to help.
---